A majestic, imperial capital straddling the Danube, Vienna's reputation for style has been attracting visitors for generations.
Combining historic buildings, modern infrastructure and a wide range of hotels and event venues, the city is now regularly ranked among the world's top congress destinations.
AIM's centrally-located Vienna Office has grown substantially since its creation in 1979, benefitting not only from the city's intrinsic appeal, but also its new role as a gateway to the entire Central and Eastern Europe region: some 300 companies have set up their CEE headquarters in and around Vienna.
WHO WE ARE
AIM's Vienna office is staffed by multilingual professionals from seven different countries, giving the team a truly international approach. A core group with long experience at AIM has recently been joined by several new team members, helping us refresh our ideas and approach.
EXPERTISE & SERVICES
AIM's Vienna office is a full service PCO and also undertakes destination management, conference, standalone and other event work. We have a large percentage of long-standing clients, and are proud to have helped the Austrian government organise meetings during the 2006 EU Presidency.
Because of Vienna's new importance for many Central and Eastern Europe corporate operations, we do a lot of business in the CEE area and work closely with our colleagues at the AIM offices in Budapest, Prague and Sofia.
AWARDS
Our Vienna office has won several awards, most recently placing third in the 'People's Choice Award' at the 2014 Eventex Awards.
REFERENCES
"…First on a personal basis I wanted to record the grateful thanks of ESOT to your great dedication and high workload which made ESOT  2013 Vienna Congress such a success. I hope that through this meeting your personal and professional experience has gained a further step into a new level of international conferencing and of knowledge of medical meetings management. I would be grateful if you could also pass on to all members of the team our appreciation for the work they put in. I look forward to share with you a new adventure, about to start, to make the next ESOT 2015 another milestone for our Organization."
Annalisa Ponchia, Executive Offices, ESOT
"The meeting was highly professional, well organized, answering on the business needs and organized smoothly in a very short time. And many thanks again to you for the smooth organization and execution of our Partners Summit last week. This was not an easy challenge to put together a great agenda and take care of all logistical arrangements under a huge time pressure and you've taken it up beautifully. Both the content and the form met all participants' expectations and I got unanimously positive feedback. Thanks again and we are already looking forward to next year's edition."
Kelli McGillicuddy, International Partner Markets, Biogen International GmbH
Key people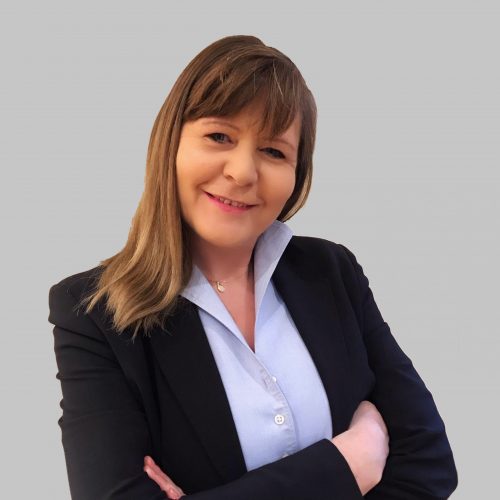 Lisa Stern
Operations Manager AIM Austria
Address
Lowengasse 3, Top 6 A-1030 Vienna (Austria)