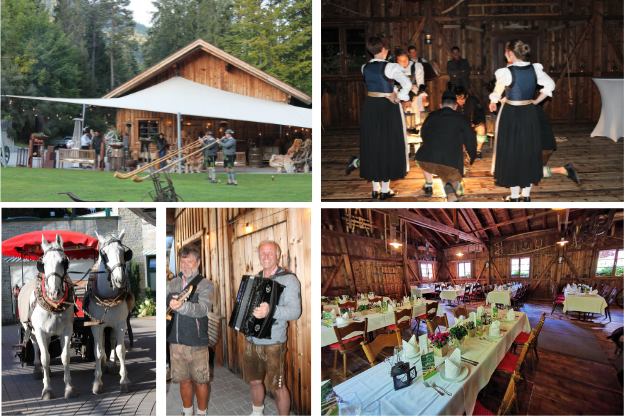 22-10-2021
Back to exciting incentive travels!
A multinational company gathered its TOP 50 Managers from all over the world for an engaging incentive in the heart of wonderful Tyrol, Austria.
For the first time, since the pandemic started, the TOP 50 Managers of a multinational company (a strategic, collaborative, end-to-end provider of services, software, hardware for the future of banking and retail) met face to face for the Strategic Planning Session in Seefeld, in the heart of wonderful Tyrol, Austria. The incentive was organised by AIM Vienna Office.
The main reason for this one-week event was to meet in person again after almost two years: it was a time to spend together, have fun, be engaged, share emotions and thoughts, plan company strategies. Attendees came from Canada, Brazil, India, Germany, UK and US.
The open high plateau of the Olympia region is quickly accessible (via Munich Airport) at 1,200 meters in the Tyrolean Alps, far from the crowded cities. The Hotel ASTORIA has an Alpine luxury ambience with high-quality and natural materials. This combination ensured a good feeling, despite the ongoing pandemic, following an attentive preventative strategy (COVID testing, hygiene and safety measures).
In addition to the business meetings, in a quiet, relaxing place, which favours focus and concentration, guests had the possibility to discover local attractions and culture. They went hiking in the mountain (up to 2000 m) and made an E-BIKE tour. To live up to guests' different expectations, various tours were proposed in small groups and the experienced local guides lead the groups through Seefeld's natural setting. Various forest streets for every level, Tyrol's wonderful landscape and different possibilities in altitude make the mountain bike tour a special and unforgettable experience. Breath-taking panoramic views, single trails which challenge the ability in biking and the fresh air will make participants remember this adventure. Also, the guests had two dinners outside the hotel, with musical entertainment and one with a transfer on traditional horse carriages.
"Meeting and incentive activities were very successful, and the company want to make this event an annual meeting!" explains Ulrica Hackl, AIM Vienna Office.