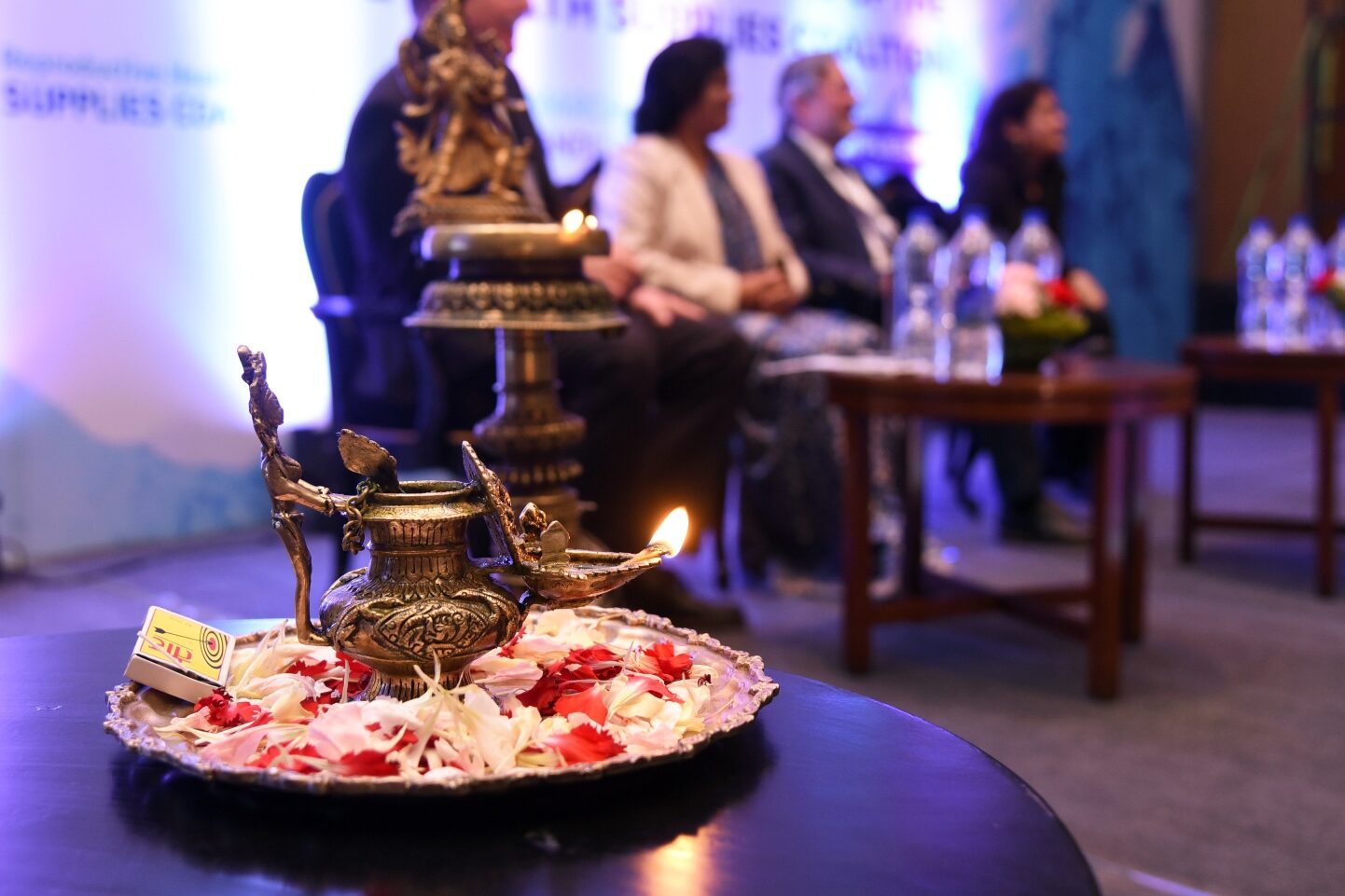 16-12-2019
A successful scientific conference and local engagement in Kathmandu
Hands-on sessions, games and competitions, active role of the local community helped International experts in reproductive health to effectively exchanged  knowledge and best practice in Nepal
Rigid theatre style was banned at the foot of the world's highest peak in Kathmandu, for the RHSC General Membership Meeting, gathering more than 300 Reproductive Health experts and more than 60 speakers. Round tables, workshops, working groups, flipcharts, e-voting systems and a hands-on experiential group game made the participation highly interactive. A Beer Game facilitated participants in creating a four-stage supply chain for oral contraceptives in a collaborative and experiential way.
The  goals of the annual meeting of Reproductive Health Supplies Coalition, the world's largest network of reproductive health agencies with close to 500 members, were clear: facilitating member networking, promoting knowledge exchange and involving the local community in order to increase access to a wide choice of safe modern contraceptive methods. AIM Group International, collaborating on the organisation of the RHSC General Meeting for the fourth time, supported the RHSC team for the organisation of a very effective event.
Interactive formats in an informal environment, along with the social programme, facilitated networking and best practice sharing.
Local organisations as well as local experts and politicians were involved in participating in the scientific programme, as speakers, exhibitors and delegates. Furthermore, to share practices on the ground, field visits were organized to local health care centers and non-governmental organisations, leaving a legacy on the destination.
Nepal is quite an unusual meeting destination so it was necessary to manage each detail. "We had to carefully select all our suppliers and double check that we shared the same expectations," explained Lisa Stern, Project Manager from the AIM Group's Vienna office. "Nepalese suppliers were enthusiastic to collaborate with an international association and a PCO like our group and they did their very best. Finally, Nepal is a new meeting destination to further explore and return to".
As a result, client feedback was really positive and the post-event survey revealed good results: 85% of participants reported that they established a new contact for future joint projects and collaborations meeting one of the most important event goals.
Read the full Impact Story of 19th RHSC General Meeting online.