Munich is a unique, historic city where the innovation and efficiency of corporate Germany rubs shoulders with the traditional leather lederhosen smocks and dirndl Alpine dresses of the Oktoberfest beer festival.
Blessed with museums, theatres, universities and numerous architectural attractions – both ancient and modern – Munich is also one of the greenest cities in Europe, and its famous Englischer Garten is the world's largest urban park.
Germany's third largest city, Munich is a major traffic hub with excellent rail, road and air connections, and a fast and reliable local transport system.  Its central location – just north of the Alps – also makes Munich easily accessible from all over Europe, a fact that has not escaped the numerous international firms who have set up offices in the Bavarian capital, or organisations looking to host events.
WHO WE ARE
live2communication thrives on its unusual personnel mix – our team have backgrounds in economics, the humanities and even sports science as well as tourism and event management.  We also have an extensive network of outsourced specialists, so we can call upon a range of skills and experience to meet a wide range of client needs.
EXPERTISE & SERVICES
We have over 30 years' experience in putting together events, roadshows, product launches, trade fairs and exhibitions as well as creating marketing campaigns for firms trying to break into the German market. Our international approach means we know how to work with incoming guests to ensure they get the most out of their stay, no matter if the client's group is incoming, DMC, incentive or for a leisure purposes.
AFFILIATE PARTNER
AIM Group International and live2communication have come together in a winning team to create an enhanced experience for the clients of both firms.
AIM brings 50 years' event management experience to the partnership, while live2communication contributes its unrivalled know-how in international sales promotions, exhibitions and incentive programmes.
REFERENCES
… We cannot thank you enough for all the hours you put in to looking after our group and sourcing some fantastic restaurants. We hope to work with you again in the future."
Jade Blenkins, NYS Corporate
"… Our roadshow for the introduction of "Mein Glückstag" proved to be very successful thanks to the very well organised combination of PR-conferences with joint cooking afterwards in several top hotels in Germany gave us a perfect setting for our talks with customers, agencies and journalists about our new media concept."
Dr. Sven Schiemann, Managing Director Dialog Solutions, Deutsche Post AG
"… It was thanks to the tremendous support in planning and executing "Placido Domingo – One Night Only", which was our biggest event project ever by that point in time. Through the experience, professional skills and good reputations to get this job perfectly done and 10.000 of our customers happy by witnessing such a highlight event!"
Martin Possekel, Director Customer Loyalty, Otto Versand
"… Thanks a lot for your outstanding performance in conception and operating our consumer exhibitions in Mannheim, Leipzig and Nuremberg since almost 4 years."
Reiner Schäfer, Director Marketing, Südzucker AG Mannheim/Ochsenfurt
"…Within the scope of our long lasting cooperation you and your team have a significant share of the success for our incentive trip to Mallorca every year. Your high performance in conception and realization of all organizational parts have been essential so our more than 100 employees got a professional organized event. We thank you very much for the previous great teamwork and look forward to the next already planned events."
Martin Restle, CEO EXTRA Games Entertainment GmbH
"…Great cooperation – this is a team that always delivers top quality work. Very reliable and highly skilled individuals. We and our customers always appreciate their professional way approaching and organizing various projects and their level of support they provide."
Christoph Elser, VP Sales, Orteq Sports Medicine Ltd
Key people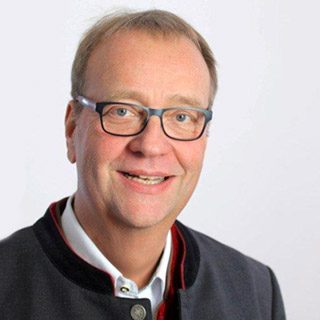 Martin Elingshausen
General Manager
Address
Zeppelinstrasse, 73 81669 Munich - Germany
Phone
+49 (0) 172 5468120
Fax
+49 (0) 8224966116 - 10