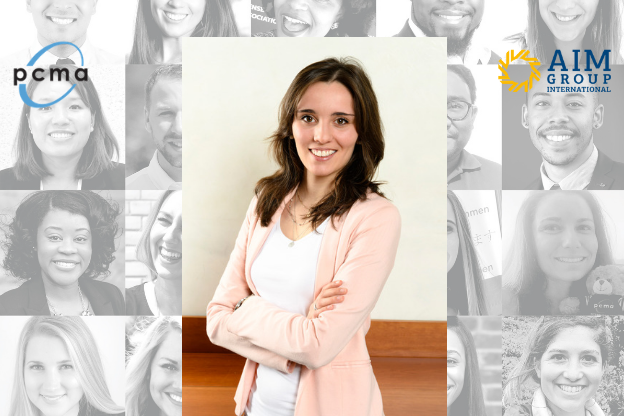 05-10-2018
AIM Group joins the PCMA "20 In Their Twenties" Class of 2019
PCMA, the world's largest network of Business Events Strategists, has announced the "20 In Their Twenties" class of 2019, as the next generation of business events leaders and 20 of the brightest and most talented professionals.
We are proud to announce that Giulia Ineke Sarri, our MARCOM and Social Project Assistant, has been chosen and included in the brand new 2019 Class, after having submitted an application for this position during the past few months.
"I can only express gratitude and pride for being accepted in this group of talented event professionals. I am sure we will have the chance to look at our everyday reality from an outer perspective, which always ends up with enriching our mindset. Finally I am totally up to my professional growth and personal development", outlines Giulia.
The 2019 Class, supported by the PCMA Education Foundation and Experience Columbus, will be honored at the PCMA Convening Leaders conference taking place January 6-9, 2019 in Pittsburgh, Pennsylvania.
Members of the 2019 class will receive recognition as the next generation of industry leaders and a scholarship to attend this PCMA's annual signature event. Individuals will also receive complimentary registration for the 2019 PCMA Education Conference in June in Los Angeles, PCMA membership and educational products.
Finally, the 2019 "20 In Their Twenties" class will also be featured in PCMA's Convene magazine and other PCMA communications.
Congratulations to Giulia and Good Luck for this new AIMazing adventure!
Read PCMA's Press Release at this link: https://www.pcma.org/press_release/pcma-announces-2019-20-in-their-twenties-class/
Do you want to be updated on our latest projects, events and the industry news and trends?
Please, subscribe to our quarterly AIM Insights Newsletter by clicking here