Let Prague inspire you, just as it inspired many significant artists and scientists in the past. The City of a Hundred Spires on the Vltava River with Prague Castle rising above ranks among the most beautiful cities in Europe. Since ancient times Prague has always been a crossroad of the most important trading routes, as well as a cultural and political centre of Europe. One of its major landmarks, Charles Bridge, symbolizes the historical connection between the East & West. Except of a unique, magical atmosphere Prague is also one of the safest destinations with a great infrastructure offers a variety of different venues. The city offers many options: you can hold a meeting in one of the monumental historical palaces or in a comfortable contemporary venue.
WHO WE ARE
Competent and serious professional with more than 20 years on Czech market. We are a multilingual, creative and flexible team pride on having a feeling for each alleyway and cobbled street. Pleasant attitude and human touch 24/7 is a must.
EXPERTISE & SERVICES
AIM's Prague Office is one of the largest international event companies in the Czech Republic, providing a full range of services.
Congress management (PCO)
Healthcare and Pharma Meetings
Congress delegations management
Destination solutions (DMC)
e-events (virtual & hybrid)
Networking events
We understand both the pressures of the HC industry as well as the crucial role that events play in today communication mix. It's vital our clients are able to trust us and have confidence when it comes to compliance.
AWARDS
Our Prague team won 1st prizes in categories "Congress of the Year" in 2017 (85th EAS) and 2015 and "Corporate event of the Year" also in 2017 (Motorola).
REFERENCES
Mundipharma CZ: "Thank AIM for the whole project preparation (hybrid Advisory Board, June 2020). It was super experience and great cooperation. I really appreciate it and looking forward for the next event with AIM. The fact that we all weren´t at the same table didn´t interupt our professional discussion at all."
Petr Plocek, Head of Identity and Communication, UniCredit Bank. " We were very pleased to contract with AIM Group International – Prague and Milan offices, to provide support for our annual Sales convention… They provided excellent support during all the phases of the project and as a result the whole Sales convention run very smoothly."
Martin Churavy, Head of the Internationa relations and Protocol Unit, Prague City Hall: "We were fully satisfied with the services of AIM Group Prague s.r.o., chosen to provide assistance with event management on this occasion. … It was a pleasure to work with AIM Group, the staff was professional and courteous, handling even the most challenging requests with equanimity. Excellent support was provided enabling a smooth course of the conference."
Key people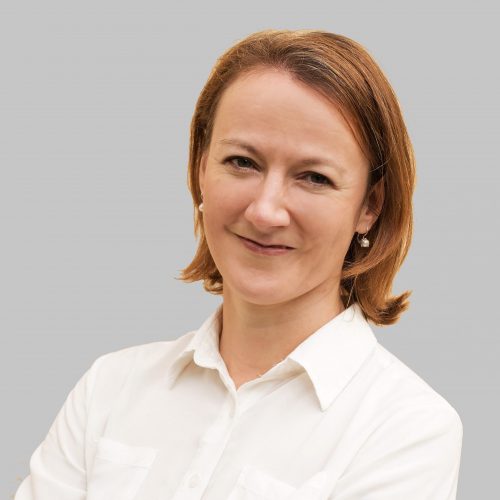 DANA PREJZKOVÁ
Operations Manager AIM Czech Rep.
Address
Panská 890/7, CZ-110 00 - Prague 1 (Czech Republic)