Bustling, energetic and vibrant – Madrid is a hyperactive city that is absolutely bursting with life. Offering a fascinating mix of ancient and modern, traditional and progressive, Madrid is known not only for art galleries and historic sites – but also for its pulsating nightlife.
Having become capital precisely because of its central location, Madrid is also the ideal staging point from which to reach all of Spain's surprisingly diverse regions.
AIM services this unique destination and important market with a multi-lingual, award-winning team.
WHO WE ARE
Founded in 2008, AIM Madrid has expanded quickly to incorporate different event proficiencies.  Spain is Passion, and so is our team made of zealous events professionals. Passion is the key element in the deliverance of all our services, allowing clients to have a real taste of what Spain is.
EXPERTISE & SERVICES
The AIM Madrid team handles a full range of congress, convention, meeting and event services. With wide experience abroad, this international team is well equipped to understand and address clients' needs, concerns and aspirations – and ensure optimal project design and execution.
AWARDS
AIM's Madrid office has received several awards over recent years, including:
2014: EuBea Awards – 3rd Place for Best Congress/Conference
2013: Eventoplus Awards – Gold Winner for Best Congress of 2013
2013 Eventex Awards – 2nd Place for People's Choice Award
REFERENCES
"…On behalf of Orange Business Services, delegates, partners and we I would like to thank you for the very important part you and your team played in making Orange hello Europe! 2014 such a great success. We had very positive feedback from Orange regarding the overall success of the event and professionalism of the whole team." 
Julian Beard, Director, JBA Events
"…Recently our company, Ashland Specialty Ingredients (ASI), held our Global Business Meeting in Madrid, Spain. As the executive sponsor of this meeting, I wanted to reach out to you to tell you what a wonderful job your team did in supporting us. We had a very successful meeting and your team was a significant driving force behind this result."
Jeff Kenton, Group Vice President, Ashland Specialty Ingredients
"…I just wanted to send you a quick note and let you know that you have an amazing professional team. M team and I appreciate their service and knowledge and sometimes we feel like they are one of our team members."
Tzafrir Ben Avinoam, Director, Talma Travel
Key people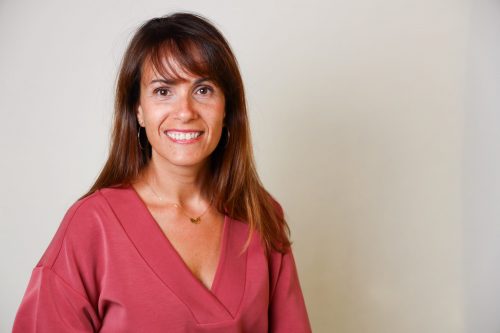 Angeles Moreno
Country Manager AIM Spain
Address
P. de la Castellana 200 Oficina 913 - 28046 Madrid - Spain