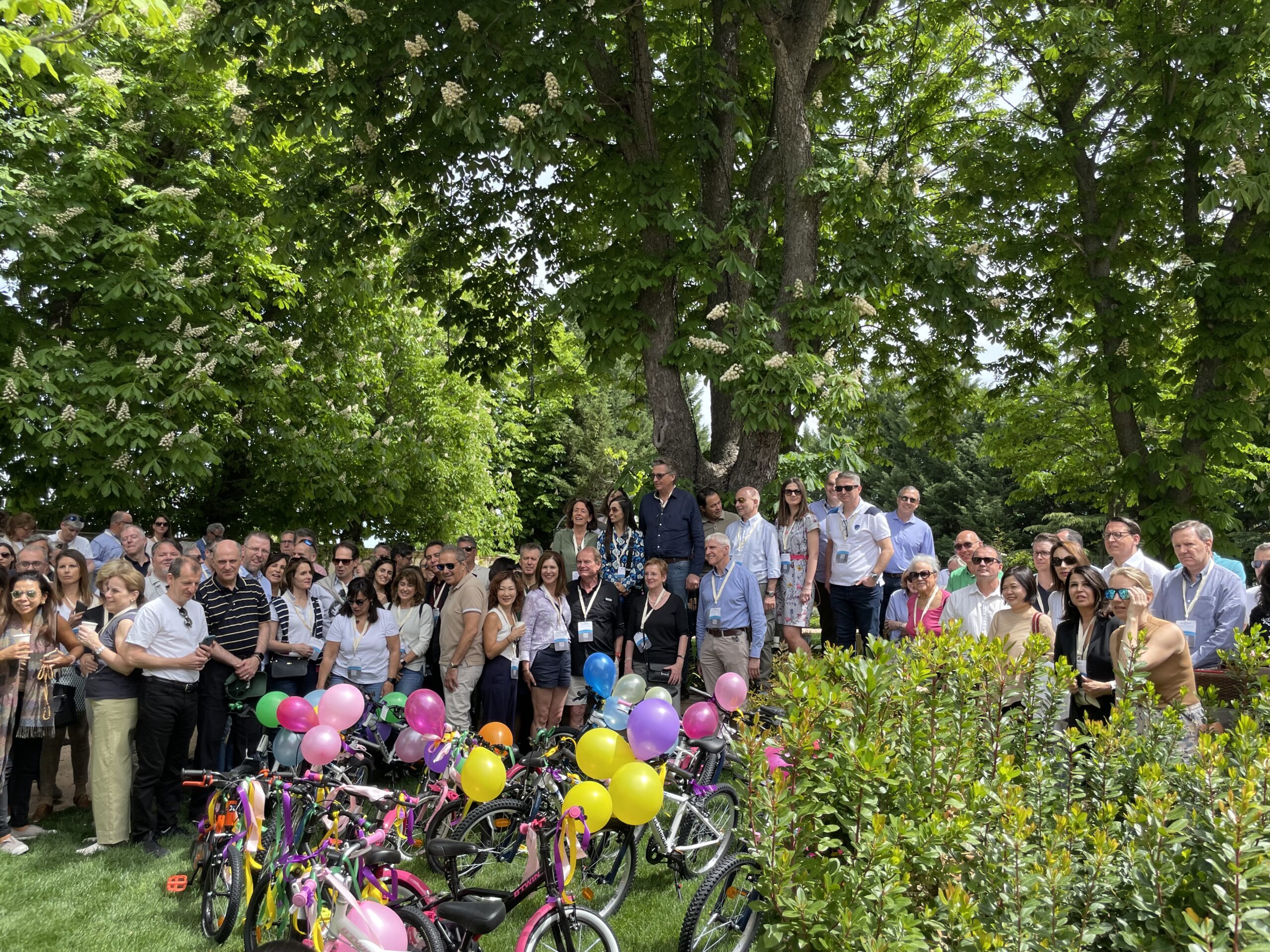 03-07-2023
A Sustainable and Engaging Conference!
Boyden World Conference 2023 in Madrid earns Sustainability Certificate for Environmentally Friendly Practices
The Boyden World Conference 2023 held in Madrid was recently awarded a sustainability certificate for its commitment to environmentally friendly and socially responsible practices. The conference successfully met specific criteria in waste management, food and beverages, accommodation, carbon footprint, materials, suppliers, and staff management.
The aim fo this edition was to reduce the carbon footprint while maintaining an engaging and rewarding event.
The conference incorporated sustainable practices such as using eco-friendly venues, minimizing printed materials, reducing carbon emissions, selecting sustainable materials, prioritizing sustainable suppliers, optimizing waste management, and adopting a sustainable food policy.
Additionally, Boyden planted 220 trees to offset 100.45 tons of CO2 emissions, leaving a positive legacy.
The conference program featured cultural visits, networking activities, workshops, and a grand gala dinner and awards ceremony.
A team-building activity was also arranged: assembling children's bikes as part of a challenge entertained the group and brought them together. The bikes were later donated to underprivileged children, reinforcing the legacy left to the local community.
The event achieved its goal of combining sustainability with an immersive and enriching experience.
The conference's sustainability efforts were recognized with a Sustainable Certificate from Eventsost, the independent company responsible for international sustainability certification within the events industry, highlighting Boyden's commitment to promoting sustainable practices in the events industry.
"This certification reflects Boyden and AIM Spain's determined commitment to sustainability and our efforts to promote sustainable practices within the events industry" outlines Angeles Moreno, Country Manager AIM Spain. "This was the first time that both the client and AIM Spain had pursued green certification and prioritized sustainability within our event design. We were all eager to contribute to an environmentally conscious event and are thrilled to have achieved the certification. This is just the start of a new era, where sustainable and innovative practices will be integrated within our standard working practices.
You can read the full Impact Story about the first green certified Boyden Conference here.