Taking the association brand to the next level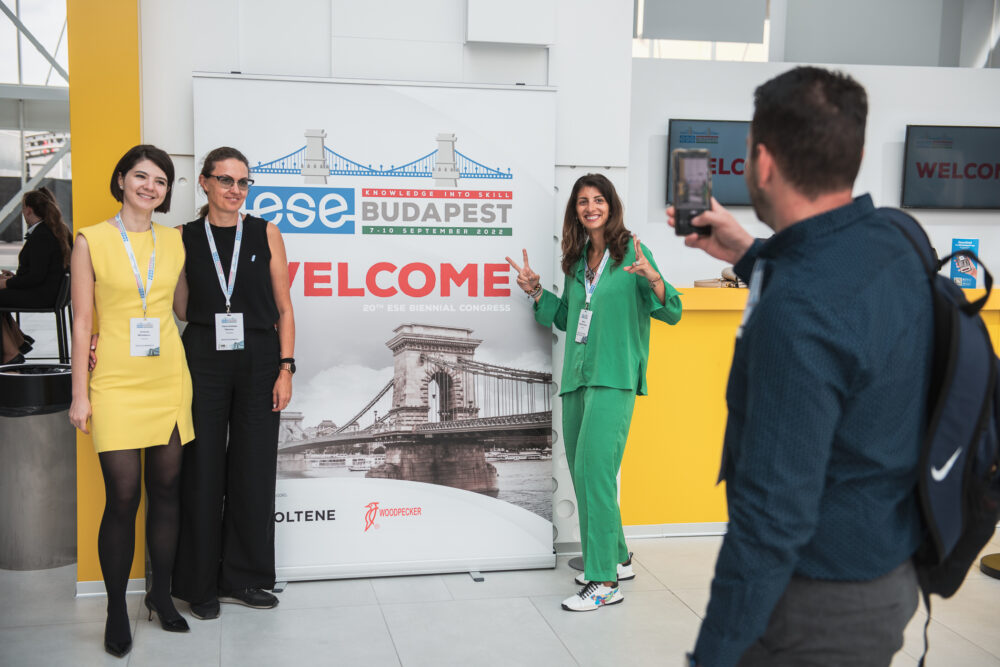 Clients: European Society of Endodontology (ESE)
Location: Supporting the scientific society to achieve steady and sustainable growth through increased congress participation and greater community engagement.
Solution: Branding & Multichannel Strategy, Social Media & Community Engagement, Web Marketing, Website Design, Video Production & Storytelling, Conference Management
Enhancing the association's reputation and image using an integrated multi-year and multi-channel communication strategy
CLIENT OBJECTIVES
AIM Group Portugal has served as the international association's core PCO for several years.  Having organised their biennial congress three times, along with other ancillary events, the team has developed a comprehensive understanding of the association's culture, expectations and needs.
The client's initial request regarding communication was for a suitable partner to redesign their complex website, which included both a CRM and an autonomous payment system.
Having gained the association's trust as a result of this first project, AIM Communication was well-placed to assess the association's wider communication needs.  The specialist team identified opportunities to reinforce, broaden and refocus the communication strategy in line with the client's major goals:
To raise its profile
To strengthen its reputation
To position itself as a reference-point within the field
To attracting more members and key opinion leaders and to engage its community
OUR SOLUTIONS
A four-year contract for collaboration was signed in 2020 to create a strategic plan for growth and transformation. This comprehensive communication strategy includes multiple channels, ranging from social media management to influencer marketing, from video campaigns to newsletters and congress promotion.
It has been assigned a high profile within the organisation, with progress monitored regularly through ongoing reporting at Board Meetings and General Assemblies.
The key drivers for success were:
Setting mid-term goals alongside the ultimate vision – Continuous dedication and ongoing monitoring and fine tuning definitely paid off.
Transparency and clarity about expected results. We set periodic goals, monitored figures and then set further KPIs once the initial objectives have been achieved.
Partnership approach. We give advice and hands-on assistance whenever possible, supporting the ESE team to use their tools and suggesting how best to target their audience.
Empathetic engagement of the community. Close liaison with members – liking, sharing and providing rapid answers and comments – facilitated the growth of an active community.
OUTCOMES
The ESE social community has grown significantly in the past two years: Instagram followers increased by 50% from 1.350 to 2.050.
Ongoing and active social media engagement has succeeded in generating impressive numbers.  During the latest ESE Congress 2022, more than 370 stories were spontaneously shared by members and countless comments posted on Instagram.
WHAT'S NEXT?
Finding additional new ways to engage with younger generations, building upon the success of IG.
Special projects and initiatives (contests, more video campaigns, reverse mentorship programmes) to raise the year-round level of engagement.