A crossroad of continents and cultures, Portugal has a long history of welcoming foreigners to enjoy its beautiful landscapes, ancient cities, wonderful gastronomy and …to meet!
In recent years Lisbon has become an exciting and cosmopolitan city, with over 30 centuries of history and tradition. Lisbon has chosen to evolve and is currently a role model for combining sustainability and economic growth.
AIM Group's Lisbon office is a well-established Congress and Event organiser, with long-standing relationships among all local stakeholders. The Lisbon Office has grown considerably over the past twenty-two years and has built up a large team of multilingual staff members ready to support projects of greater complexity within the meeting industry.
As one of the country's most successful Event Management companies, our Lisbon office operates mainly as a PCO, Corporate Travel Agency and as DMC, throughout mainland Portugal as well as in Madeira and the Azores Islands.
The office is also AIM Group's gateway to North and South America.
Key people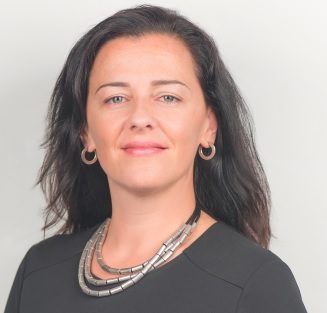 Madalena Miranda
Country Manager
Address
Avenida Conde de Valbom 6 1050-068 Lisbon Portugal