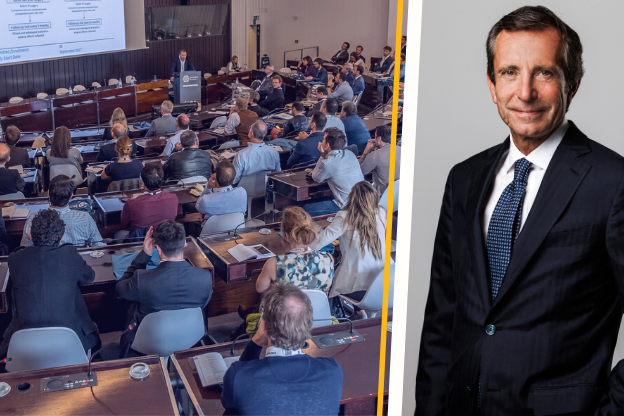 23-03-2020
We believe in the power of events. Do you?
In hard times we must look to the future with a positive outlook, resilience and innovative solutions.
Message from Gianluca Buongiorno, President AIM Group International
The health emergency is impacting the personal and business life of millions of people worldwide. Our hearts go out to those who have been affected by this problem and to the healthcare workers, local communities and governments who are on the front line defeating the coronavirus.
We are also facing notable meeting disruption with postponements and cancellations of events and gatherings of all types.
Hard times inspire all of us to be united and to collaborate: it makes us stronger.
As event professionals we are used to flexibility, problem solving and the ability to react to any issue. All our teams are playing their part in reducing the virus spreading, working remotely and defining preventive measures for future safe events. Organising effective events is our passion and innovation is in our DNA.
We are working side by side with our clients to find new solutions to overcome travel difficulties and reduce mass gathering risks. Our focus remains on planning and realising memorable, engaging events where people connect, interact, collaborate thanks to immersive experiences, not only face-to-face but also in a digital environment.
Our mind-set and main goal is more than ever to support you to make your events happen, because we strongly believe in the power of events. Do you?
We are fully operative, determined to reshape the future of events organisation and available to collaborate with new future projects connecting people with innovative solutions.
Looking to the future with a positive outlook, we are ready to create your next event with an even greater commitment to fulfil your objectives and needs. If you wish to share ideas, concerns, doubts or would like to envisage new solutions, do not hesitate to contact our teams.
Let's keep hope and trust alive and be resilient together.
#eventswillgoon
Gianluca Buongiorno
President AIM Group International
and the AIM Group Team