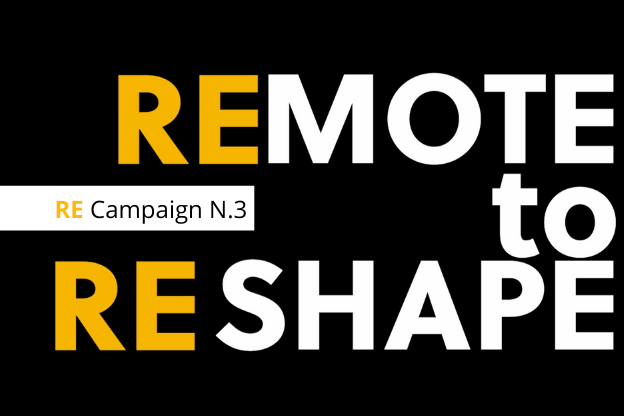 30-03-2020
Our RE-Campaign: REmote to RE-shape!
How did you organize your new working space? Are you taking advantage of virtual tools to keep on going?
In the previous laps of our RE-Campaign (click here to see them in our Newsroom), we showed our trust in a better and brighter future, while taking energy from past events, but we also we stressed the importance of going back to essentials and to work on new inspiring ideas for future opportunities.
Our RE-Campaign is now taking the 3rd step forward! REmote working has become the new normal, but as passionate event professionals we always try to find new ways to REshape our way of doing business!
Join our RE-Campaign and tell us: What are you REshaping REmotely?
Enjoy our video: