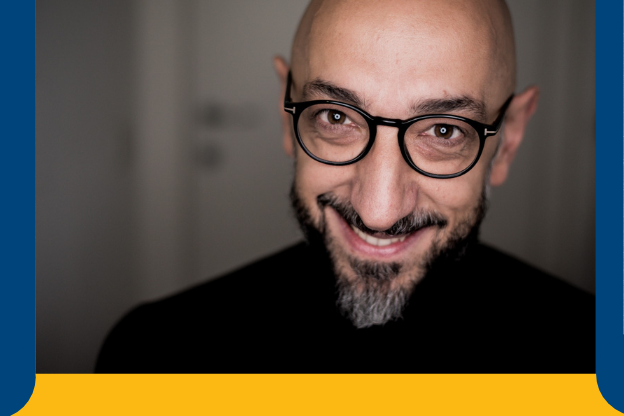 28-10-2020
The future of communication is digital and data driven
AIM Communication, a new company that is part of AIM Group, brings together a network of experts who support clients with integrated communication and marketing projects. Board Member, Giuseppe Mayer, explains how the agency works and what are its priorities.
How was the AIM Communication project born and in what sense is it a new beginning for AIM Group?
Giuseppe: AIM Communication is a start-up that operates like an open innovation network dedicated to communication. It brings together expertise gained by leading companies in their respective sectors such as Vangogh, Gas Communication, Nautes and Fandango Club. Over the next few years, our ambition is to become the market leader in brand activation and digital technologies. This is our new beginning: we are just born, but we already have a lot of history behind us and a great desire to grow quickly and well.
AIM Communication promises to assist clients in their growth. How can digital transformation contribute to corporate and association success?
Giuseppe: I believe that the digital transformation that we have all experienced in recent months, due to the COVID-19 pandemic, has forced companies to rethink the role of digital in their business from all points of view. I think that the main issue is not understanding whether or not our sector will be affected by the transformative processes of digital, but rather when and how quickly. The period we are living in, despite its tragic nature, really offers great opportunities to rethink one's model, test traditional methods and processes, re-imagine branding and communication strategies by integrating native digital. We are ready in this sense to support our customers and to share new models with them to apply this to the new normal.
The market is constantly changing as are the users who are immersed in a seamless digital environment. How is it possible to distinguish corporate messages amid the information overload?
Giuseppe: Undoubtedly, people are increasingly immersed in a world rich in digital technology, where stimuli and opportunities for interaction multiply every day. I believe that in a similar context, the only solution for companies is to focus on relevance and the ability to play a role in the life of their clients or stakeholders. We must imagine a paradigm shift in communication; before digital we aimed at the "share of voice" as a measure to understand whether or not our message was able to overcome the background noise and affirm itself in the minds and hearts of people. Today we must instead aim more and more at the "share of time", that is to find new formats, new interaction models that allow us to create valuable experiences that involve people in a relationship with brands that goes beyond the single touch point to develop in time. In short, a paradigm shift that is also a very stimulating challenge; with AIM Communication we believe we have built a network capable of responding effectively and promptly to this challenge.
AIM Communication acts as a hub where different skills and specializations meet, what are the essential features that a communications agency must offer to clients today?
Giuseppe: The first quality that a communications agency cannot fail to have today is the ability to listen. Understanding the real needs of our clients is in fact essential to correctly define the perimeter of action of a communication activity and consequently decide the profiles to be involved and the skills needed. Once the goal has been framed, the next step requires the implementation of collaboration tools capable of actively involving the clients in the process of developing the communications plan. Then, when the project is actually launched, we enter what is perhaps the most delicate phase, that is the continuous management of the plan which can include adaptations, changes or other adjustments that reflect the data that the different platforms can provide.
In short, it is a complex process and we believe that at AIM Communication we have put together the best resources for our current and future client's needs.