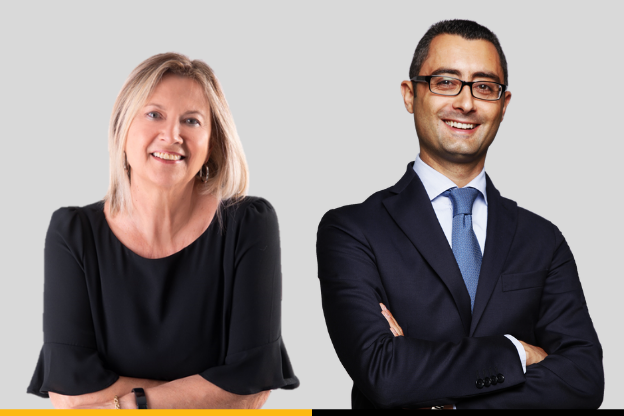 04-11-2020
AIM Communication acquired the majority stake in Gas Communication
The company, part of AIM Group, has consolidated its expertise with the acquisition of the agency specialized in Media Relations and Awareness Campaigns in the healthcare sector.
AIM Communication, the open innovation network dedicated to communication, brand activation and digital technologies, which is part of AIM Group, acquired the majority stake in Gas Communication, an established communications agency specialized in PR and Media Relations. The consolidated teams are now providing fully integrated communications strategy and services including, brand communication, PR, media relations and digital technology.
With the acquisition, AIM Communication takes over the management of Gas Communication and establishes a new governance structure. The board of directors of Gas Communication is now comprised of Gianluca Scavo (CEO of AIM Communication) as President; Giuliana Goggi (partner and former CEO of GAS Communication) as CEO and Simone Casiglia as Partner and Board member. To further strengthen the link between the two companies, Giampaolo Rossi, a shareholder of Gas Communication, joins the AIM Communication Board of Directors.
"With this acquisition, we continue the consolidation of AIM Communication, strengthening the link with a company known for its high level of professionalism and specialization as well as its rich portfolio of clients and services" underlines Gianluca Scavo, CEO of AIM Communication (in the picture). "This additional investment in the area of communication and digital enhances our capacity to help our clients achieve their communication goals and gives us the opportunity to reach new clients, in line with our ambitious development plan".
GAS Communication is a communication and public relations agency specialized in the health sector, which has been offering communication consultancy and highly professional services since 1999.
"We are ready to write a new chapter in the history of our agency, a new path full of challenges but also of great opportunities" states Giuliana Goggi, CEO of GAS Communication (in the picture). "Joining AIM Communication opens up broader and stimulating opportunities and allows us to offer a more complete and diversified offering to our clients, whist maintaining the same level of commitment and expertise. I am also proud of being able to provide the young professionals, who have grown up with us over the years, the exposure to an international context, so that they will be able to experience new environments and enrich their skills".
AIM Communication, launched on the market in June 2020, operates like a start-up and is structured as a specialised hub which brings together excellence in the field of digital and non-digital communication under the one roof. In addition to Gas Communication, the network includes reputable agencies like: Vangogh, Nautes and the Fandango Club. Gas Communication's value is twofold, it is opening up collaborate across all AIM Group companies for projects that today involve third-party suppliers and will generate new opportunities, also due to the collaboration with PalazziGas Events, an agency specialized in live communication.
"We are really happy to expand our corporate structure, opening new paths and widening our client offering. Uniting different professionals with a vision of the future is fundamental to the organisation and success of AIM Communication" explains Patrizia Semprebene Buongiorno, Vice President of AIM Group and President of AIM Communication. "We want to continue to grow and evolve, interpreting and responding to clients' needs in order to position ourselves on the market in an innovative and complete way, combining the experience the Group has gained over 60 years with the most up-to-date skills in digital communication".