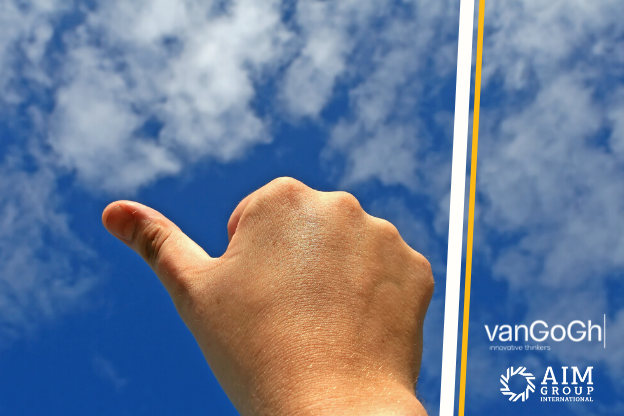 31-05-2020
Strengthening communication in times of crisis and social distancing
Companies should adapt and strengthen their internal communication to keep employees and stakeholders updated or motivated thanks to special projects such as a Good News Portal
"At a time of momentous change, where an unexpected and new situation forces us to review our ways of working and communicating, it is essential to stay in touch with all stakeholders, with our clients but also with those who work with us and for us "explains Max Galli, president of vangogh creative communication agency, part of AIM Group International. "Companies, associations and organisations should transform this time of interruption and distancing (or remote working) into an opportunity to strengthen relationships and affirm company values. We need to create a real cultural strategy to seize all the opportunities that the ongoing situation demands of us".
With this purpose, for example, vangogh designed an ad hoc communication concept that helps companies communicate with their stakeholders: The Good News Portal.
This dedicated corporate website aims to share positive messages, such as responsibility, solidarity, competitiveness, a more sustainable economy both from an environmental and social point of view, or can be more focused on keep employees updated about company's latest decisions and actions to face the Covid crisis and the safety measures implemented involving collaborators.
The Good News Portal is a digital platform, fully customizable, which functions as a sort of "large town square" to disseminate the information. An editorial team provides a monthly editorial plan including content created in collaboration with the company itself and with other contributions from partners or experts.
Content should be structured as a part of the portal or alternatively, if you don't want to realise a Good News Portal, as a weekly newsletter sent to employees or a dedicated session of the current corporate website. Here is an example of content and communications:
Voice of the CEO – A great way to keep in touch with your clients and collaborators is to record a weekly video message from the CEO, aimed at conveying confidence and positive messages.
Voice of the experts – 15-minute thematic webinars co-developed by the agency, the company's managers or specialists. The webinars are aimed at supporting clients in their professional growth or raising awareness of the variety of products and or services provided by the company.
Good news – A selection of good news, chosen by the editorial team in accordance with the company's values and interests.
Living the values – Once a week, real life stories of people who embody the company values will be featured, inspiring positive behaviour.
In the Neighbourhood – This section will describe the initiatives that the company is carrying out in its neighbourhood. Employees may be involved, as storytellers of compelling examples and initiatives.
Learning from each other – We can all teach something. In the company there may be experts in an art, a language or a profession. A nice way to involve those who work in the company can be sharing tips and experiences with other colleagues, for example: foreign languages, yoga, chess, guitar, business training, cooking, singing, personal training, drawing, computer science, school tuition. Every contribution is welcome to build a stronger community.
The project can include in a modular way: a related editorial plan on social media, alternating messages of positive communications with posts that encourage the use of the platform, a dedicated newsletter, which highlights the contents of the portal, content production for the institutional website of the company, an advertising campaign and the realisation of digital events.