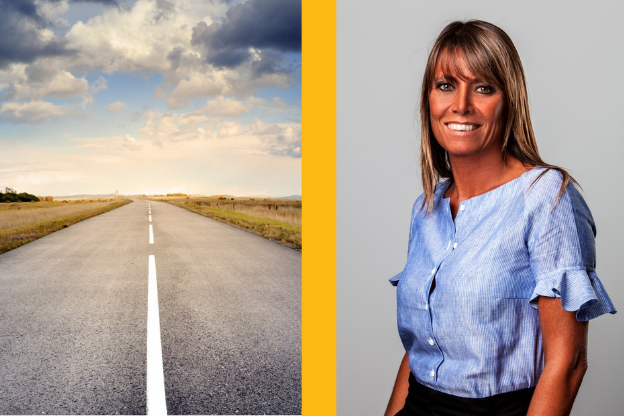 21-06-2021
Ready, not to go back
Perspectives on the resumption of the events market, the evolution of meeting formats, the legacy of the pandemic, the lessons learned and the new routines that need to be reviewed. These are all covered in this in-depth interview with Flaminia Roberti, Global Sales Director of AIM Group International.
With the end to the crisis foreseen by many countries and with the resumption of in-person events, we asked Flaminia Roberti, as Global Sales Director of AIM Group International with a deep knowledge of the market, about her vision and her outlook for the meetings industry.
How did the event professionals react to the crisis caused by the pandemic?
Our mission as meeting planners is to design the best possible meeting experience, but no one dictates that this experience has to be face-to-face, so we moved the experience online.
Definitely, over the last few months we have had to reinvent ourselves and totally revise how we spend our days. We also had to seize new opportunities and transform concepts all the time, making creative steps along the way with great flexibility. I suppose this is one of the principles of our profession, isn't?
Also, the Covid pandemic has accelerated a process that began many years ago, putting us in front and centre, perhaps in a slightly bold way, forcing us to face new realities that required us to be fast, flexible, use new skills and mindset and build new business models. This has also meant that we have fundamentally reshaped our future and that of the industry.
The only thing that is certain now is that tomorrow will be different from today, which is certainly different from yesterday, but hasn't this always been what is called the "normality" of the Meeting Industry?
What do you anticipate for the recovery of events? Which formats will be more prevalent?
Today, more than ever, content is king. In the same way, the need to share "knowledge" within communities using relevant and engaging topics is still highly relevant as is the need to foster human interaction. What we cannot predict today is what format will be used in the future to meet these needs.
I believe that the new reality will mean that we broaden our horizons and we will begin to accept that where and when events will "happen" will be less important than the why.
The national meetings market and corporate events will be the first to start and these will be organised in a complaint way reflecting what can be done and when. However, we also have major international events in the calendar. So far many have chosen the hybrid format, others are still aspiring to a face-to-face meeting. The vaccine, the great game changer, has giving us a hand in instilling a sense of security regarding the ability to move, travel and meet. But we have concrete limitations that we cannot ignore and that still have a significant impact on our industry. In the coming months, air routes are still closed, space capacity is limited and preventative measures still need to be in place.
Trust still needs to be regained by both clients and participants following this shock. How do you think the issue will be solved?
Building confidence is one of the essential objectives of the next few months. Today we must instil in our customers a sense of trust, we must make all our stakeholders feel calm and safe. At AIM Group, we have a team of dedicated, skilled professionals to elaborate protocols which are then updated daily so that all new government measures and guidelines are strictly adhered to. It is also crucial to manage contracts and ensure there is flexibility in terms of cancellation policies with suppliers and clients, which is always a requirement in international RFPs. Working closely with our legal consultants we are creating formulas that can reassure clients of our ability to operate in such a complex context, protecting both of us.
But all this is only possible thanks to the trusted relationships that we have established over the years with both clients and with our partners, from hotel chains to all the players who contribute to the success of a project. I believe that the Pandemic has emphasised the need to work with reliable and experienced partners. After years in which perhaps the contraction of the market has triggered an increasingly aggressive competition, I have the feeling that today quality, professionalism and above all transparency have returned to play an important role in the final choice of a client.
Digital has become the only space for activity for many months, how much of this will remain and how much will be abandoned?
There is no doubt that the crisis has been a challenge for our creativity: we have worked on new concepts, such as "reworking agendas" or "Groups in Groups", new ways that have allowed us to monitor and plan more precisely. But it is also evident how technology has become central and has helped us not lose the vision of the future. Not surprisingly, AIM Group launched the Open Innovation Network, AIM Communication, right in the middle of the pandemic and this new digital arm has greatly benefited us!
On-site technology, such as wearable devices, touchless technology, facial recognition, which allows interactive and appealing virtual events, will continue to help us face challenges today and tomorrow. Considering digital is no longer a plan B in comparison to in person meetings but as an extra resource! The more contactless, the better.
People are often talking about an imminent return to the New Normal. How do you imagine it: digital, hybrid or in-person?
To be honest, I am among those who go against the tide. Those who think that tomorrow will have to be as it was yesterday will have great difficulty finding their way in the coming months. For example, I believe that the concept of social distancing (which helped us not spread the virus,) is somehow misleading. Today we have actually become more open, more flexible, but also more social. If I think about how many appointments I can make today thanks to video calling systems, I must admit that I quadrupled the number compared to 2019 and even then it was not a small number!
For the rest, the desire to meet and discuss will come back stronger than before. We are tribal people, the need to tell our experiences, to share them through Story Telling has accompanied our society for centuries. And what is an event, if not a moment in which a community shares its knowledge, its work, its emotions?
Thinking concretely about the future, I am sure that meetings will be different and that we will have to be able to offer the best possible experience to both digital and in-person audiences, because in my opinion those who think that face to face meetings will resume as we left them are wrong.
So, do you think that events in the future will always be hybrid?
I firmly believe in hybrid or augmented meetings, a format that opens up endless possibilities.
One of the key features of the hybrid meeting, which is not highlighted enough, is inclusiveness, as well as the ability to profile users in a very precise way before, during and after the event.
Thanks to the creation of clusters, we can better adapt the format, but above all communicate in a really effective way towards our targets.
It is evident that the great potential of a hybrid meeting is more evident for international events that attract attendance from all over the world, as happened at the last ESH-ISH Joint Meeting, where we had for the first time large groups of delegates connected from India, Myanmar, the Philippines, etc. This larger participation is a treasure that, if we are good, we can make loyal, coming back over subsequent years to in-person conferences.
A very effective solution, for example, for the future can be Hybrid HUBs, with different in-person events connected and online, combining the human factor with the virtual dimension.
After the pandemic, what challenges do you foresee for the near future?
The challenge is to find a balance between the need for interaction and the new digital reality that emerged and was established in recent months. At AIM Group we have opened a discussion or think-tank between Key Opinion Leaders and companies to try to understand what their real needs are today, what are the challenges that both are facing and what are the useful solutions to overcome them. Clarifications and useful suggestions can emerge from dialogue and discussion.
In conclusion, to return to the question of returning to the "new normal", can I confess something in all sincerity? I have always tried to keep myself at a great distance from the concept of normality! Let's say that from now on we will only talk about extraordinary things!