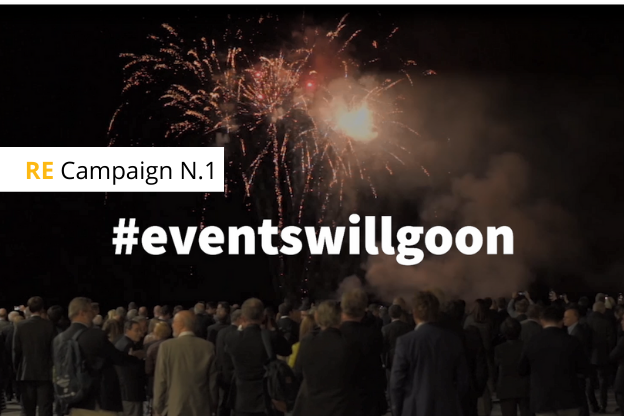 10-03-2020
Our RE-Campaign: Re-Thinking , Re-Energizing, Re-Connecting and more!
The Covid-19 crisis is affecting the whole world in this moment and has now reached a critical phase where public health systems are striving to contain its spreading in many countries.
There is no doubt that the meetings industry is facing a severe hardship with a notable meeting disruption and cancellations of meetings, events and  gatherings of any type, and a significant economic impact.
It is too early to estimate the financial losses for organizers and the service industry as a whole. But it is quite clear that the meeting industry is undergoing the biggest test ever.  
As event professionals we are constantly reframing our understanding of what's happening, so it is necessary to be flexible and to adapt in a rapidly changing situation.
We  must get accustomed with courage to the "new normal" way to work, finding balanced solutions which respond to the different needs of clients, employees and stakeholders.
We must re-think our approach, re-motivate ourselves and re-connect all the industry stakeholders in order to re-build a strong future for our business. "RE-? means a new start, an action steadily repeated in the future: we are deeply convinced that we will be strong as before and even more.
Efficiency reigns in a stable world but the key in managing unpredictable challenges is resilience, the ability to survive and to thrive through uncertain, changing and unfavourable events.
Enjoy our video message: