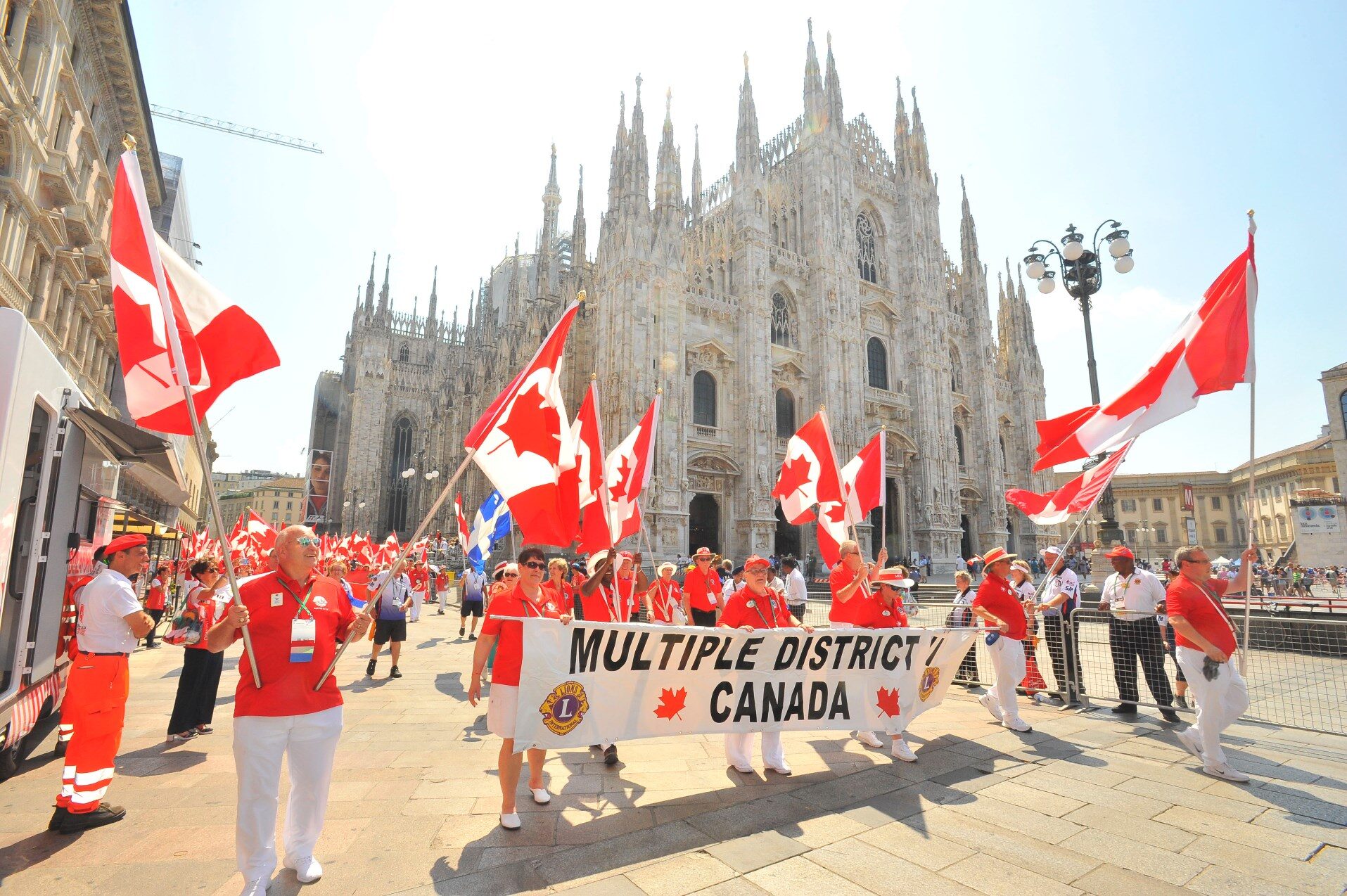 30-09-2019
Lions Clubs International 102° Convention: How to manage a complex, mega event, in a major European City
AIM Group International, a leading company in congresses, events and communication, presents the results of the 102° Lions Clubs International Convention held in Milan 5-9 July 2019.
Securing the world convention for the city of Milan was a great success as it was the fourth time that the event came to Europe. This result was achieved thanks to the joint effort of a successful bid team comprising Fiera Milano Congressi, the Municipality of Milan, Lions Club Italy and AIM Group International.
The conference sessions were hosted at MiCo Milano Convention Center and managed by MiCodmc. Furthermore, this mega event also included numerous social, charity and flagship events that took place over several days/weeks, from 23rd June to 14th July.
AIM Group's role was multifaceted and involved supporting the smooth organisation of the event, especially in the following key areas:
Social activities. We developed a personalised program, leveraging the varied cultural, artistic and gastronomic assets of Milan. 9 Gala dinners, 28 entertainment & experiential activities such cooking classes, photographic safaris and cultural visits were among the events offered to the guests.
International Parade of Nations. We supported the organisation of a spectacular parade attended by more than 15.000 delegates who marched through Milan's city centre.
Comprehensive transport plan. We managed all logistics including keeping track of all the arrivals and departures to and from many international airports; all the transfers from hotels to the congress center; and local transfers to the various events and to the Parade. Overall more than 85.000+ people were transferred. We also provided special assistance (wheelchairs, medical walkers and scooters) for disabled and mobility impaired people.
Accommodation. We managed accommodation for the VIP and LCI delegations and processed more than 20.000 visa requests.
Pre- and post-convention tours. We designed tailored-made packages to visit other fascinating Italian destinations, from Florence and Venice to Positano and Sicily.
All of the events were successfully managed and smoothly realised to the great satisfaction of guests and LCI organisers. As testified by Mario Castellaneta, Host Committee Chair: "The International Convention of Lions Clubs is a once-in-a-lifetime event. We are very satisfied with the results! It would have been impossible for us to organise this event without the organisational help and professionalism of AIM Group International and MiCodmc. They supported us in all the key issues. It was very important for us".
"We have been working at this project since 2011 and we are now really satisfied that we have been a key part of it" says Rosangela Quieti, Managing Director Congress Division AIM Group international. "Our dedicated teams had to be highly responsive in order to face the multiple requests, logistics changes, last minute ideas, even crisis management, whilst simultaneously managing the planned events with so large numbers. The key to success was flexibility and problem solving. We are really proud that we never uttered the word "NO" to any client or delegate. Each day, we received requests that were big and small, standard and peculiar and we dealt with each one with a smile and the best possible solution: that was the common attitude and it is one take-away for our teams. We are ready for managing other mega events in the future".
Read the full Impact Story online.