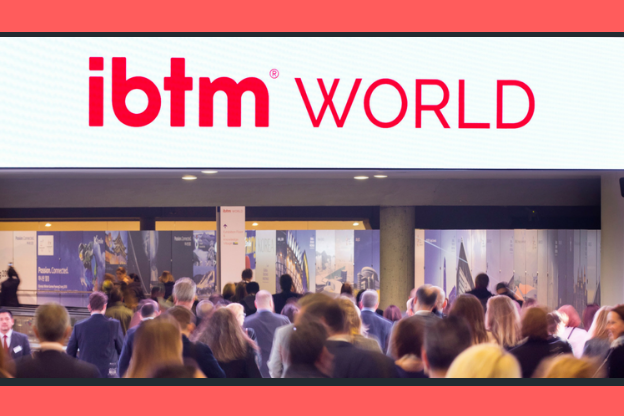 15-11-2018
It's time for IBTM World 2018!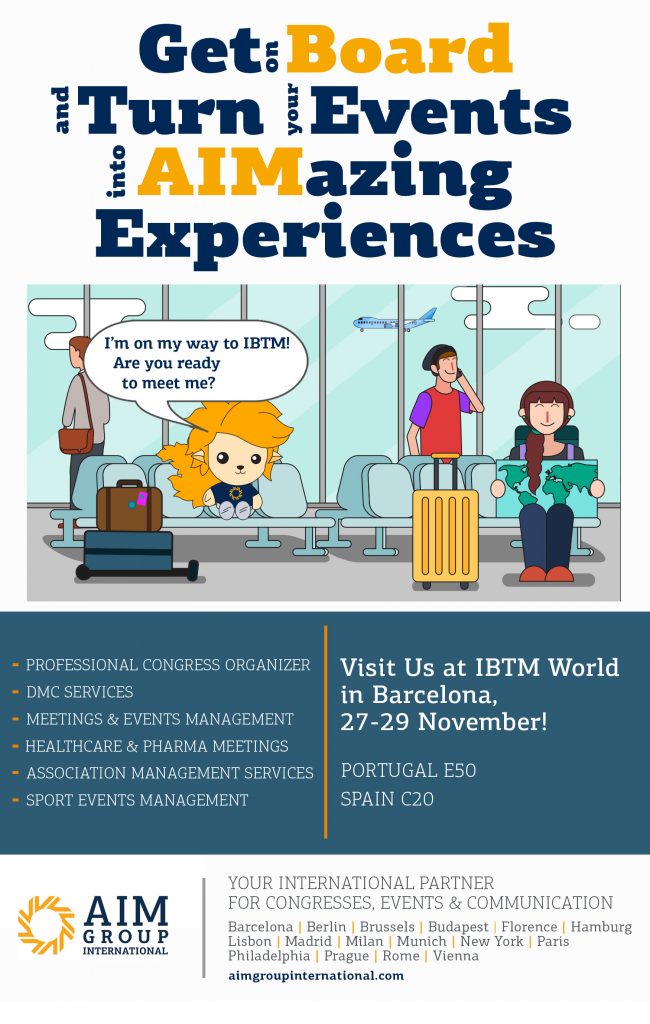 IBTM World is back! The global event for the meetings, incentives, conferences and events is taking place in Barcelona, on 27-29 November.
This is the perfect occasion to meet our experts, to connect and to keep you ahead with our new solutions for your next event. Our AIM is to offer the most powerful solutions to meet your needs and expectations. Are you joining in?
Meet AIM Group International team at:
Booth C20: Spain
Booth E50: Portugal
Moreover, some colleagues from Berlin, Brussels, Budapest, Florence, Lisbon, Madrid, Milan, Munich, New York, Paris, Philadelphia, Prague, Rome and Vienna will also attend the show, so why don't have a chat with them!
Should you need a personal appointment and have any kind of enquiry around AIM Group's presence at the show, please contact us at aim.ibtm@aimgroup.eu
As more than 15.000 event professionals and around 3.000 destinations and technology companies will be walking around at Fira Barcelona, IBTMWorld is the ultimate chance to build face to face connections with the right people and set the basis for precious opportunities.
So, take notes of the opening times, so that you won't miss a minute of the Show
Tuesday 27th November: 9:00 – 18:00
Wednesday 28th November: 9:00 – 19:00
Thursday 29th November: 9:00 – 17:00
IBTM World is always much more than just a tradeshow: brilliant speakers, fresh ideas, countless booths to stop and chat, continuous inspiration, education and networking events. See you at #IBTMWorld!
Do you want to be updated on our latest projects, events and the industry news and trends?
Please, subscribe to our quarterly AIM Insights Newsletter by clicking here