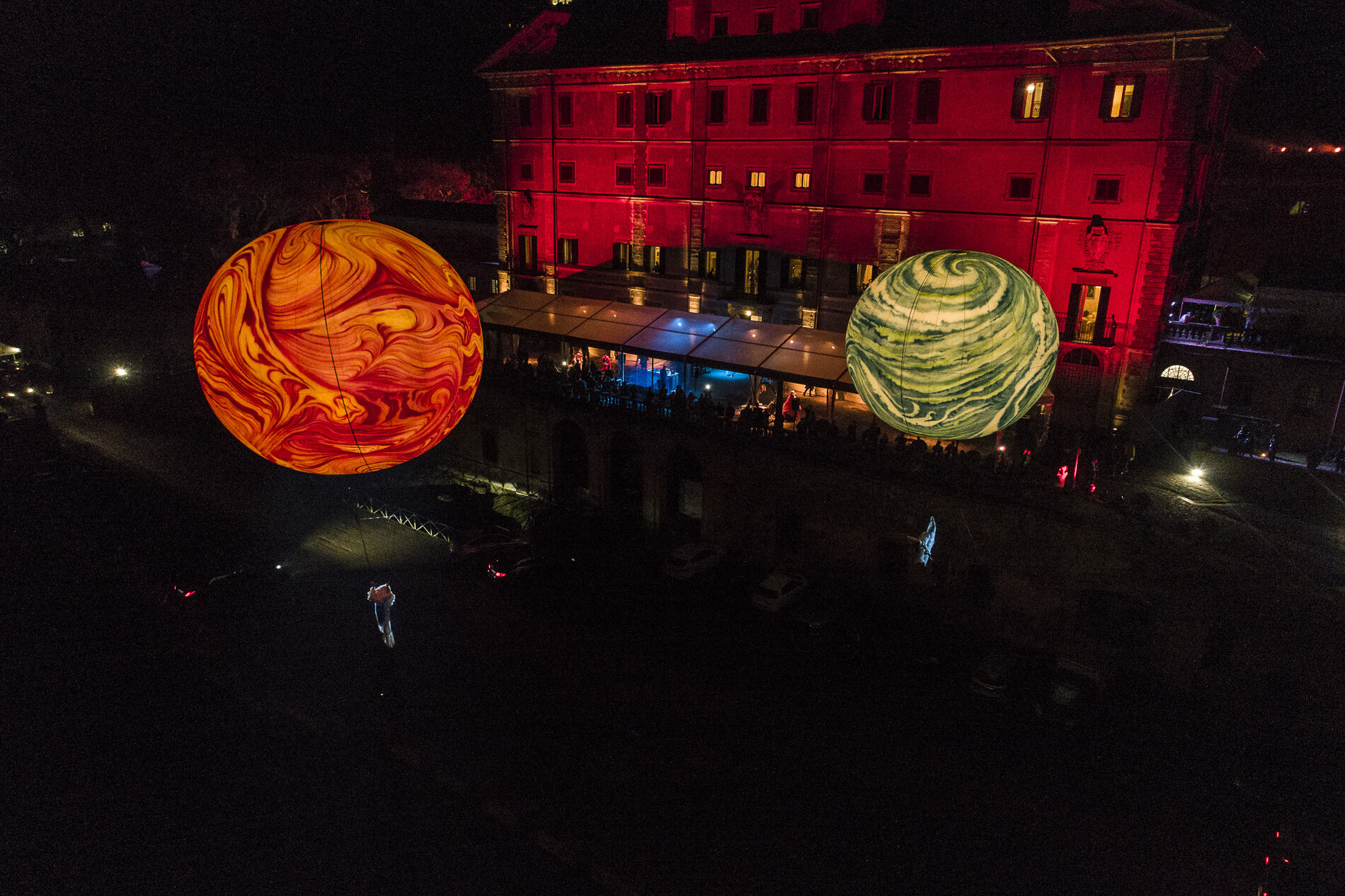 08-10-2018
IBA2018 Annual Conference opens with a marvellous, baroque Welcome Party in Rome
The International Bar Association (IBA) is the world's leading international organisation of legal practitioners, bar associations and law societies. As they shape the future of the legal profession, AIM Group had been called on to design their most incredible experience in the Eternal City for the Welcome Party of the IBA2018 Annual Conference.
Not an easy task, but the historical, aristocratic Villa Aldobrandini in Frascati (in the hills surrounding Rome), a real architectural and artistic masterpiece, which is still the residence of the Aldobrandini family and rarely opened to events, provided the perfect location for an astonishing welcome party for the 4,000 IBA delegates, who had come from 130 countries all over the world.
Taking inspiration from the sumptuous baroque feasts held at ancient Italian courts, the party recreated a sumptuous world full of surprises and enchanting performances. Guests were free to walk around the villa, from the terrace to the Villa's rooms, to the gardens and the solemn nymphaeum, and everywhere they went, they came across scenes and performances nestled in the environment. These included sparkling crinoline dancers that welcomed the guests, living installations dedicated to the Four Seasons (from Spring Awakening to Summer Tarantella), a suspended ceiling with fresh flowers and a fairy Signs of the Zodiac Garden, with magnificent models sumptuously adorned in dresses and enriched by the uniqueness of the flowers they represented.
The unique, renaissance nymphaeum, to the rear of the Villa, was the setting for a dedicated show called "Il Fin, la Meraviglia", based on the show staged in 1589 for the wedding of Ferdinando de' Medici, and featured aerial dancers and acrobats, mythological heroes, pyrotechnic and lots of surprises that plunged viewers into an emotive and multisensory world.
All this was crowned by spectacular fireworks shows, where pyrotechnics were shot in the air together with giant balloons with flying ladies, watched from the privileged location of the vast Belvedere terrace overlooking the valley: the real icing on the cake to this event with a real WOW factor!
"IBA is an Association that brings together members from all over the globe. Some of them became friends over the years: what they love is to meet together every year in a new city for a new experience, also to begin the Conference with a special party. To have the setting of Frascati, this enchanting Villa and fantastic performances is such a warm and welcoming experience for all of us", commented Tim Hughes, IBA Deputy Executive Director.
Do you want to be updated on our latest projects, events and the industry news and trends?
Please, subscribe to our quarterly AIM Insights Newsletter by clicking here