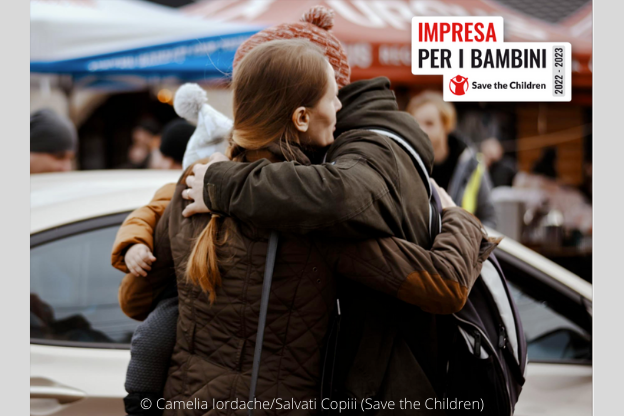 17-03-2022
AIM Group supports Save the Children – Ukraine Emergency Fund
Today, fighting in Ukraine has forced children and families to seek refuge in neighboring countries, with 2.5 million people having now crossed the borders. Ukraine's children are caught in the crossfire of this adult war. It should never have come to this.
Save the Children has been operating in Ukraine since 2014, delivering essential humanitarian aid to children and their families. Even in these difficult and tragic days, Save the Children is operating in Ukraine, Romania and Poland providing essential humanitarian aid to children and their families and offering protection in particular to the most vulnerable children.
AIM Group International supports Save the Children "Companies for Children" Program – Ukraine Emergency Fund. Our donation to the Children's Emergency Fund can help provide children and families impacted by the conflict in Ukraine and around the world with immediate aid, such as food, water, and hygiene kits.
Through the (Companies for Children) program, Save the Children bring together all the companies that want to contribute to make a difference for the future of thousands of children, supporting the NGO's commitment year after year. Enterprises can choose to support the development or emergency projects, in Italy or around the world.
For many years, AIM Group has been supporting children through the Save the Children Adoption Program. Adopting a child means making a real change in his life. Day after day the donor's support improves children's conditions, giving them the opportunity to grow, study and build a better future.