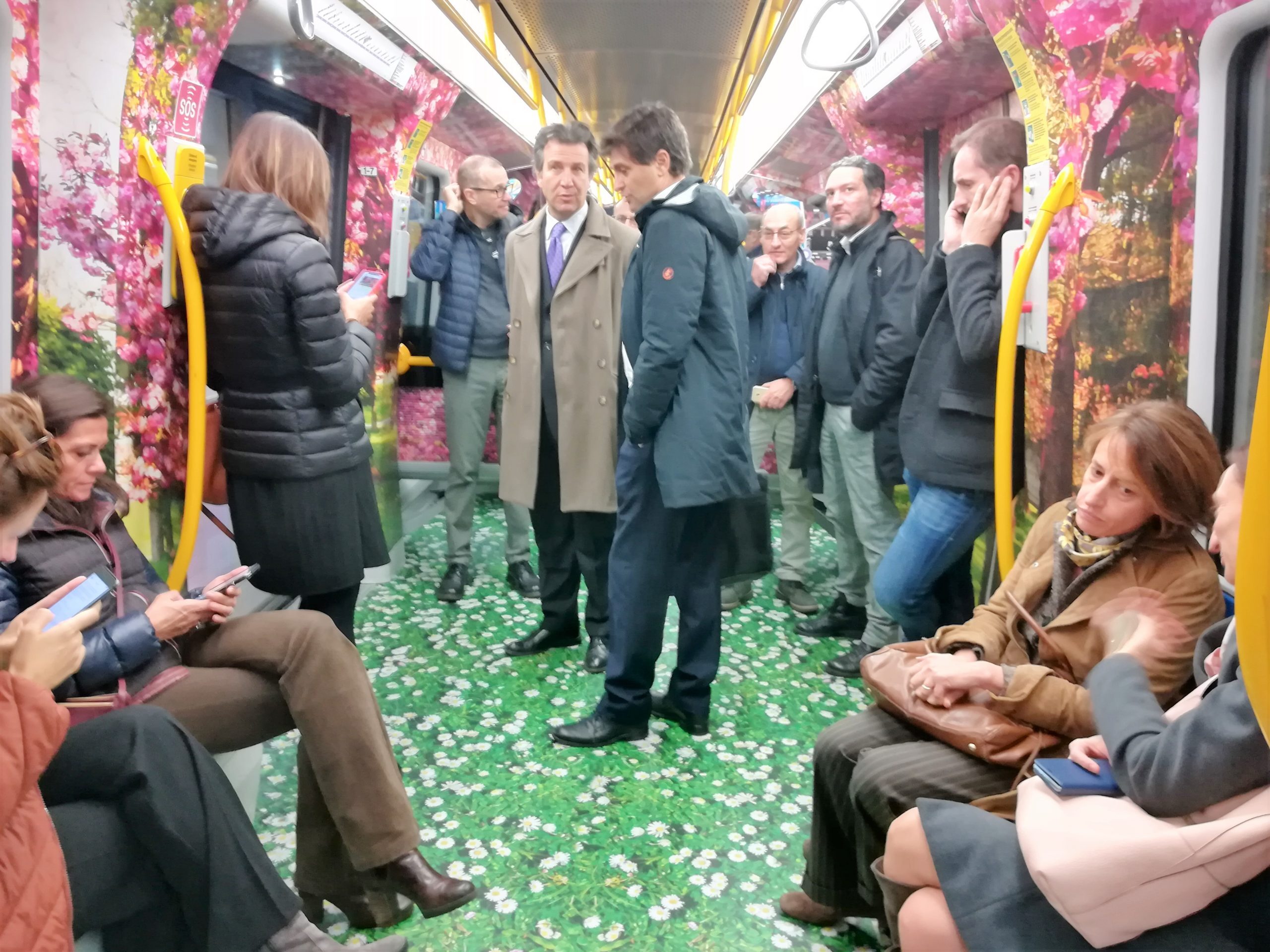 06-12-2019
AIM Group partners with M5 Spa for the launch event of branded trains
M5 SPA, the concessionary company of the Milan Metro Line 5, launched the newly completed, customized trains that sponsors can personalise with visuals and messages.
The exciting launch event took place in the Milan San Siro station and was opened by Serafino Lo Piano, managing director of M5 SPA. The inaugural voyage of the two fully-branded trains, one dedicated to Winter Sports, as a tribute to the Olympics Winter Milan-Cortina 2026, and the other to the Four Seasons, was celebrated in the presence of hundred guests.
The new trains can be completely customized with a 360-degree graphic layout. A special film covers the spaces from floor to ceiling. It is a very appealing new advertising option available on the most advanced metro line, used daily by 180.000 passengers.
The guests, representatives of corporations, partners and institutions had the possibility to go on board the Winter Sport train and enjoy the visuals about skiing, winter landscapes, international flags, etc., and to return on the train dedicated to the Four Seasons, with sea and sands, fall foliage, spring flowers, etc.
AIM Group International supported M5 with the organization of the event.
"We really enjoyed being an active part in the organisation of this launch event. AIM Group is close both to the world of corporate communication and to Winter Sports, as members of the Technical Committee of the Milan-Cortina Winter Olympics 2026. Our interest and commitment in this area will certainly increase as we are experts in transforming challenges and emotions into unforgettable moments, as sport events usually do", said Gianluca Scavo, CEO of AIM Group International.