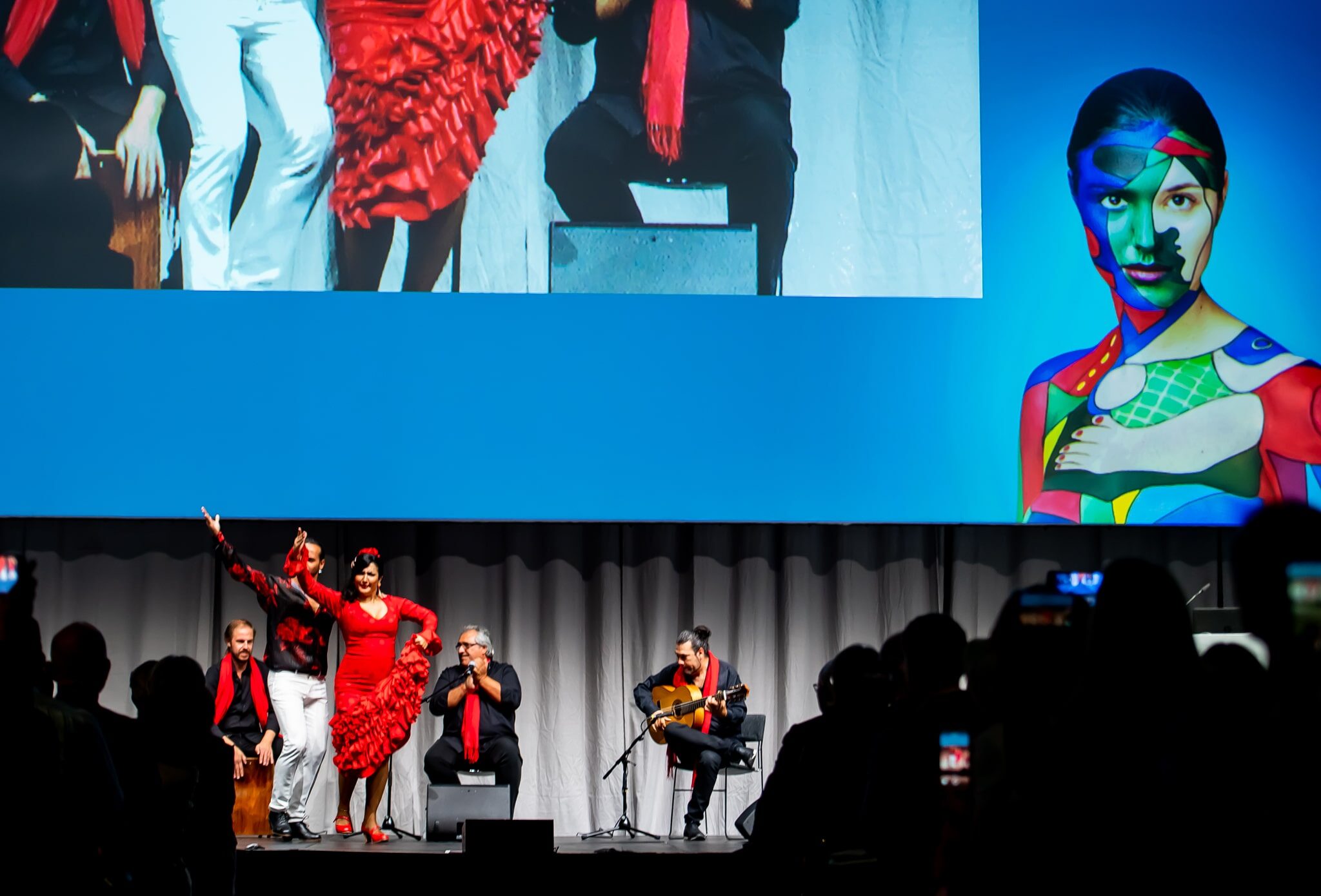 16-12-2019
Strengthening an association image with innovative visual identity and integrated communications campaign
For the prestigious European Academy of Dermatology and Venereology (EADV) Congress, AIM Group implemented an innovative communications & marketing plan, which helped change the congress image and strengthen the reputation of the association.
The European Academy of Dermatology and Venereology (EADV) wanted to launch a communications campaign to attract higher  attendance from both delegates and sponsors for its 2019 congress, engaged the audience and present a much more distinctive visual branding. The EADV Congress usually attracts over 12.000 participants so it is a reference point for dermatologists. However despite these high numbers the EADV wanted to make sure that the annual congress stood out from similar events on the same topic and strengthened its identity and positioning on the market.
AIM Group, along with VanGoGh creative communication agency (now part of AIM Group), won the bid and was entrusted with the task of providing communication & marketing consultancy and services. The acquisition of VanGoGh communication agency realised in 2019 allows AIM Group to provide a unified conference, communication and digital offer supporting associations and corporate clients combining the expertise of vanGoGh (which has won 70 awards in 20 years) and the vast knowledge of association clients of AIM Group.
For EADV, we created a truly modern and inspiring project with a strong brand identity and connected multifaceted activities. "The strategy was based on finding a common element that related to the congress, in this case it was: Art. Then we chose a  well-known artist: Pablo Picasso, which created the link between the congress and host country. We created an integrated strategy where all the visual communications reflected the "Picasso-style" says Massimo Galli, president of Vangogh.
Various activities completed the project, namely a woman painted in a Picasso-style was the main character of some of the promotional videos and in all the conference collateral. The same character was physically present both at the Milan World Dermatology Congress (held some months before EADV) and at EADV itself. On these occasions, participants were able to take pictures to be shared on social media. These activities were very much appreciated by the delegates and drove engagement levels.
Finally, the project was a great success. The client was very satisfied and have confirmed the contract for the next congress edition.