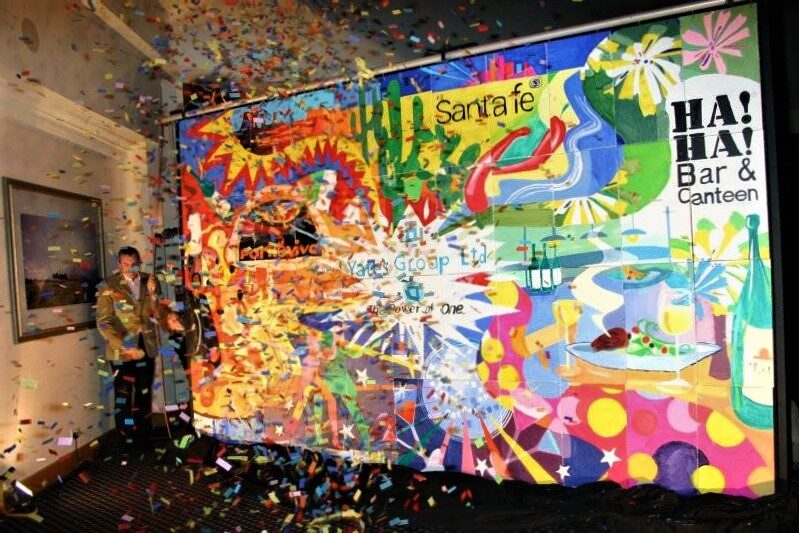 14-10-2019
5 ideas for low-cost team building activities
Creativity, positive collaboration, effective communication and new perspectives can be nurtured using some of these simple, hands-on group activities.
Fostering collaboration among colleagues from different countries; reinforcing the sense of belonging to a business unit or company; overcoming distances after a merger or acquisition; motivating a team to make an extra effort to achieve new business goals; encouraging people to embrace change with a positive attitude; these are just some of the objectives that companies try to reach through their events. Team building activities have gained momentum as an effective tool in recent years. However perhaps for organisational reasons or simply due to cost cutting we are starting to see less time and lower budgets dedicated to these kind of activities.
AIM Group* would like to share a few team building activities that won't break the bank, last only a few hours and don't need expensive equipment. All that is needed is a bit of creativity and thought in order to put together really effective group experiences.
Here are some ideas from a few of our recent corporate events held across Europe:
Corporate Annual Calendar Photoshoot. Towards the end of the year, you can organise a photoshoot with your staff to gather photos for next year's corporate calendar. Staff are divided into teams and photos are taken using "green screen technology" is a software which allows teams choose themes and backgrounds for their photos. Then you can arrange a presentation of all the photos, print the calendar and circulate it.
Cooking rally. Your staff can be divided into teams and tasked to complete a series of challenges and cultural questions useful to find the ingredients of a famous dish in your local city. We organized an event like this around the pastry specialty "Pasteis de Bacalhau" in Lisbon but the same concept can be replicated in other cities. The finale of the event is a cooking class at a restaurant and tasting of what has been prepared. You can adapt this format choosing typical recipes from any city.
Giant artwork. Teams are tasked to collaborate on creating an enormous interconnected multi-canvas artwork reflecting the company's goals and values. Each team is responsible for painting one or several individual canvas, which are the segment of a Bigger Picture. Teams soon realise that in order for the overall artwork to be successful, they need to cooperate with other teams rather than compete. By doing so, they have a Big Picture overview instead of an individual team view and ensure that each canvas joins perfectly with each other! The final work can then be unveiled during a ceremony or party.
Car Rally.  Creating a tour on old car models (for example on Skoda cars in Czech Rep., Trabant in former East Germany, Fiat Cinquecento in Italy) is quite standard and not so stimulating. However if you create a rally where people are divided in teams and are then challenged to complete a scavenger hunt, then everyone gets excited and very competitive.  The aim of the rally is to find several checkpoints on a route (40-50 km), where they need to take photos, complete funny games, contact locals for bonus questions, etc., simple aids are provided such as: maps, GPS device, instructions, digital camera and mobile phone. The rally is then measured in points rather than by speed.
Painting Schools / public services. Involving your corporate group in the renovation or repainting of public schools, hospitals or social centres is a simple, inexpensive team building activity. Such activities stimulate a positive spirit of collaboration, reinforced by the good purpose, and leave a concrete legacy on the community. People are often happiest when working together for the good!
Finally, working in groups can have a phenomenal impact and can multiply motivation and collaboration levels. If you personalise the activity to the company context and the desired goals, then you are on the road to success with improved morale, team spirit and creativity! Good luck and call on us if you need some help.
*Thanks to our DMC experts Koutenska Marketa, Prague office; Narcisa Sijan, Vienna Office; Madalena Miranda, Lisbon Office, AIM Group International, for their suggestions.