19th RHSC General Membership Meeting 2019
When a successful scientific conference leaves a legacy in Kathmandu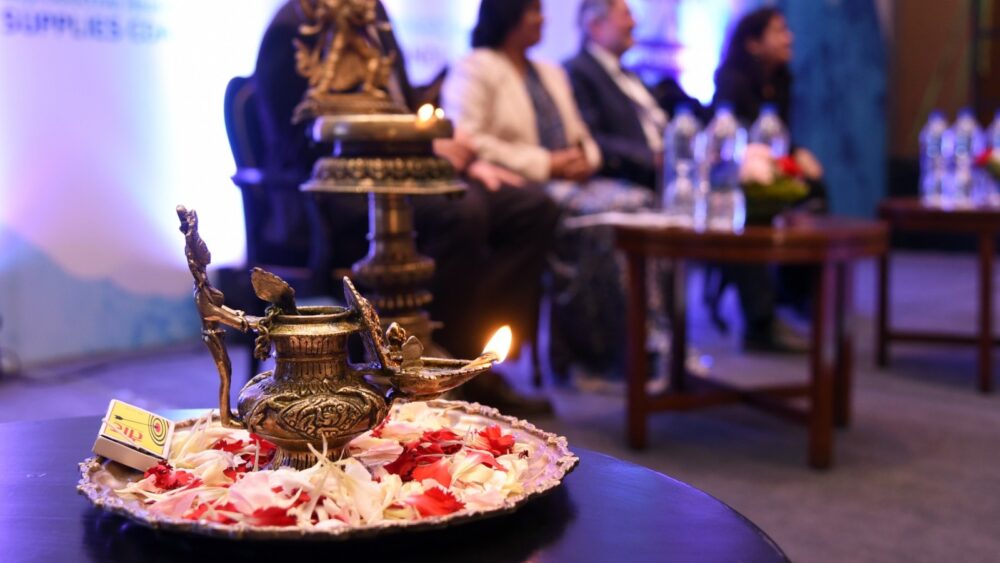 Clients: Reproductive Health Supplies coalition (RHSC)
Location: Kathmandu, Nepal
Solution: Conference Management (PCO)
International experts in reproductive health met for a very successful scientific conference in Kathmandu. They experienced a unique, developing destination where they had very productive knowledge exchange thanks to engaging formats and innovative experiential activities
CLIENT CHALLENGE
The RHSC General Membership Meeting gathers more than 300 Reproductive Health experts and more than 60 speakers from all over the world, the objectives of this meeting is to:
Facilitate member networking and the establishment of new collaboration;
Promote knowledge exchange and best practice sharing in an informal and interactive environment;
Involve the local community in order to increase access to a wide choice of safe, modern contraceptive methods in low- and middle-income countries.
Why Kathmandu
The RHSC, the world's largest network of reproductive health agencies with close to 500 member agencies, chose to host the annual general assembly in Nepal. An objective related to the conference was to leave a legacy in the local community by involving local speakers and attendees. This choice also posed a logistic challenge because of the geographic distance and the limited number of air connections, hotels, locations and local suppliers
OUR SOLUTION
AIM Group International, collaborating on the organisation of the RHSC General Meeting for the fourth time and having developed a strong partnership with the client, supported the RHSC team for the organisation of a very effective event, based on four pillars:
Involve the local community
Local organisations, such as not-for-profit organizations: USAID Nepal, UNFPA, Safe Motherhood Network Federation Nepal and Radha Paudel Foundation as well as local experts and politicians were all involved in participating in the scientific programme, as speakers, exhibitors and delegates. For instance, the Secretary of Nepal Ministry of Health and Population opened the Plenary. Furthermore, to share practices on the ground, field visits were organized to local healthcare centers or non-governmental organisations, such the Youth Center Information Kathmandu and Marie Stopes Youth Centre Putalisadak.
Foster learning and networking
The meeting was characterised by highly interactive participation. Delegates actively discussed the results of current programs and set the goals and means to develop future ones. Interactive round tables, workshops, working groups, flipcharts, e-voting systems were all put into place and rigid theatre style was banned! A hands-on experiential group game was created to facilitate learning. A "Beer Game" was developed to get delegates to collectively create a four-stage supply chain for oral contraceptives. These informal interactive formats along with a creative social program facilitated networking and sharing of best practice.
Adding a local taste
The destination was incredibly appropriate, thanks to its green environment, fine fresh food, friendly people, local handicraft and traditions. It injected a great feeling of inspiration and connection to the local community. For instance, morning yoga sessions in the garden with a local yogi expert encouraged motivation and fresh ideas. Providing congress bags made by local artisans and using local suppliers strengthened even more the relationship with the local community.
Managing an unusual destination
In order to guarantee the smooth running of the event in a destination where service providers are not always familiar with the requirements of an international group of professionals, AIM Group staff had to carefully select the location and all suppliers. "Aside from the different time zone, weak land lines, finding a stable Wi-Fi provider and dodgy power lines, we always had to double check that local providers understood and carried out what was agreed" explains Lisa Stern, Project Manager AIM Group Vienna Office. "That being said, the Nepalese people are really friendly, their hospitality culture is amazing, and the local providers were enthusiastic about working for an international conference and with a PCO like AIM Group, so they did their very best, which was evident in the success of the conference".
OUTCOMES
Bearing in mind that the main objective of the event is networking, the post-event survey revealed very positive results: 85% of participants reported that they established a new contact for future joint projects and collaborations. For instance, a representative from the Central African Republic Ministry of Health, who attended the meeting, asked for help and was able to find the right contacts and is now supported by the RHSC community.