The magic of Budapest is immediately apparent, with the mighty River Danube both dividing and uniting the formerly separate cities of Buda – with its hill-top castle – and the elegant boulevards of the more commercial Pest.
The special atmosphere and unique historical venues makes Budapest a must for events, and there are several convention centres and significant luxury hotel capacity.
AIM Group opened its Budapest Office in the 1990s, just after Hungary had reopened its borders with the West, becoming one of the first event management (PCO) and destination management (DMC) firms in the city. Its rapid growth has meant it has handled hundreds of successful groups for clients from a range of locations and industries.
WHO WE ARE
Although all of our team are proud Budapest natives, it is a reflection of their approach and the city's cosmopolitan heritage that they speak six languages.  The office location is a constant reminder of what they have to offer – it overlooks the Danube and the majestic Parliament building.
EXPERTISE & SERVICES
Our Budapest team prides itself on being right up to date with news on venues, restaurants and hotels or developments that may create a problem – or an opportunity – for visiting clients.
The team has traditionally been very strong in DMC work, but in recent years the team has also managed a number of successful congresses.
REFERENCES
"…We would like to say a BIG thank you for all the hard work you put into this event, we honestly could not have achieved such wonderful feedback from the guests without your help. You were extremely hard-working throughout the event and provided a fantastic service to everyone involved."
Georgia Hunt, Effective Business Travel
"…I just want to thank you VERY MUCH for your great work done for this group. I just got nothing other than positive comments about all the activities and events that have been organised by you. It wouldn't be such a great conference without your input and it is incredible what you did in such a short time."
Marc Pursals, Judy Lane Consulting (JLC)
"…I wanted to send you both a quick note to say thank you again for helping our event to be such a success. Thank you for being so patient with me and all the last minute additions that we had to the arrivals and to the departures. So many of our colleagues commented on how smooth the transfers were and how friendly Orsi and Panka were."
Sarika Thanki | EMEIA Event Manager | Global Travel Services, Ernst & Young Global Limited
"I would like to take this opportunity to thank you both for all your hard work over the past 18 months. I am sure you will agree the event overall was a great success and both venues were superb. The staff at the Intercontinental where fantastic they were so attentive to all the delegates needs and the looked after Alex and I really well. The Gala dinner venue looked fantastic Tamas and his team done a fantastic job. The feedback from the organisers at APL and the delegates have been great and everything seemed to run smoothly. I will, of course, have more feedback once they have returned back to the office this week. Once again thank you!" Scott Tannock, Portman Travel
Key people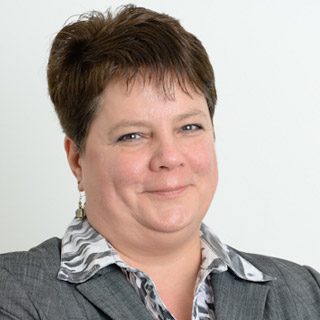 Szilvia Bojte
Operations Manager AIM Hungary
Address
Kálmán Imre utca 1 - 1054 Budapest - Hungary
Email
budapest@aimgroup.eu
Related News
Whether it's an incentive travel, a congress or a corporate event, you can renovate a...
It is the time of year for traditional celebrations and corporate parties. Delivering something unique...