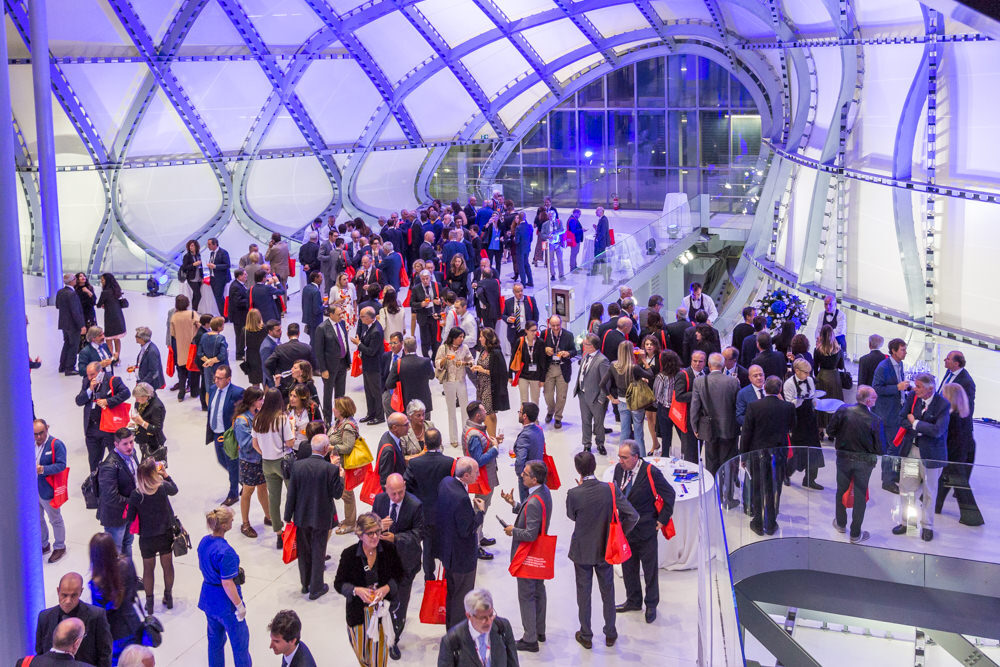 11-12-2018
The largest joint Congress on Surgery: strengthening the medical community
The Joint Congress on Surgery recently organised in Rome registered record figures in terms of scientific societies, attendees, training sessions, abstracts, video contributions and sponsors. Thanks to a collective commitment of all the medical community.
The "biggest Italian Surgical Congress of all time", as described by the Congress Presidents, took place in Rome at La Nuvola Congress Center, with around 3,500 doctors. The Joint Congress of the Scientific Societies of Surgery 2018 succeed strengthening the link among all the surgery societies active in Italy and raising the level of the congress.
After a first pilot edition in 2012, the first joint congress was organised with the support of AIM Group in 2016, and recorded positive results in term of attendance, so much that it was decided to organise it every two years. But the 2018 edition has beaten all previous results.
For the first time, all 30 Italian Surgical Societies signed up and decided not to hold their own annual congresses this year, but to join this unique event. This required the management of a large number of parties and the organisation of a complex system of training sessions. If you consider that the four-day conference involves about 1,400 speakers in over 200 conference sessions and 450 training hours, and all 15 meeting rooms are occupied for the entire days in simultaneous sessions.
The congress format focuses on facilitating delegate interaction and the learning. It was decided, for example, to do away with the traditional posters and instead to offer 600 brief oral communications and 300 video forums, including the live broadcast of surgical operations.
The Exhibition area covered a huge area of 5,000 square meters, involving 55 sponsors, up by around 20% from 2016.
"We are glad to have contributed to staging an event with such a significant profile for the community of surgeons in Italy", commented Rosangela Quieti, managing director Congress Division AIM Italy. "Bringing together all of Italy's surgery societies gives participants the opportunity to gain updates on a whole spectrum of topics of interest to them in a modern and innovative environment such as La Nuvola".
Do you want to be updated on our latest projects, events and the industry news and trends?
Please, subscribe to our quarterly AIM Insights Newsletter by clicking here