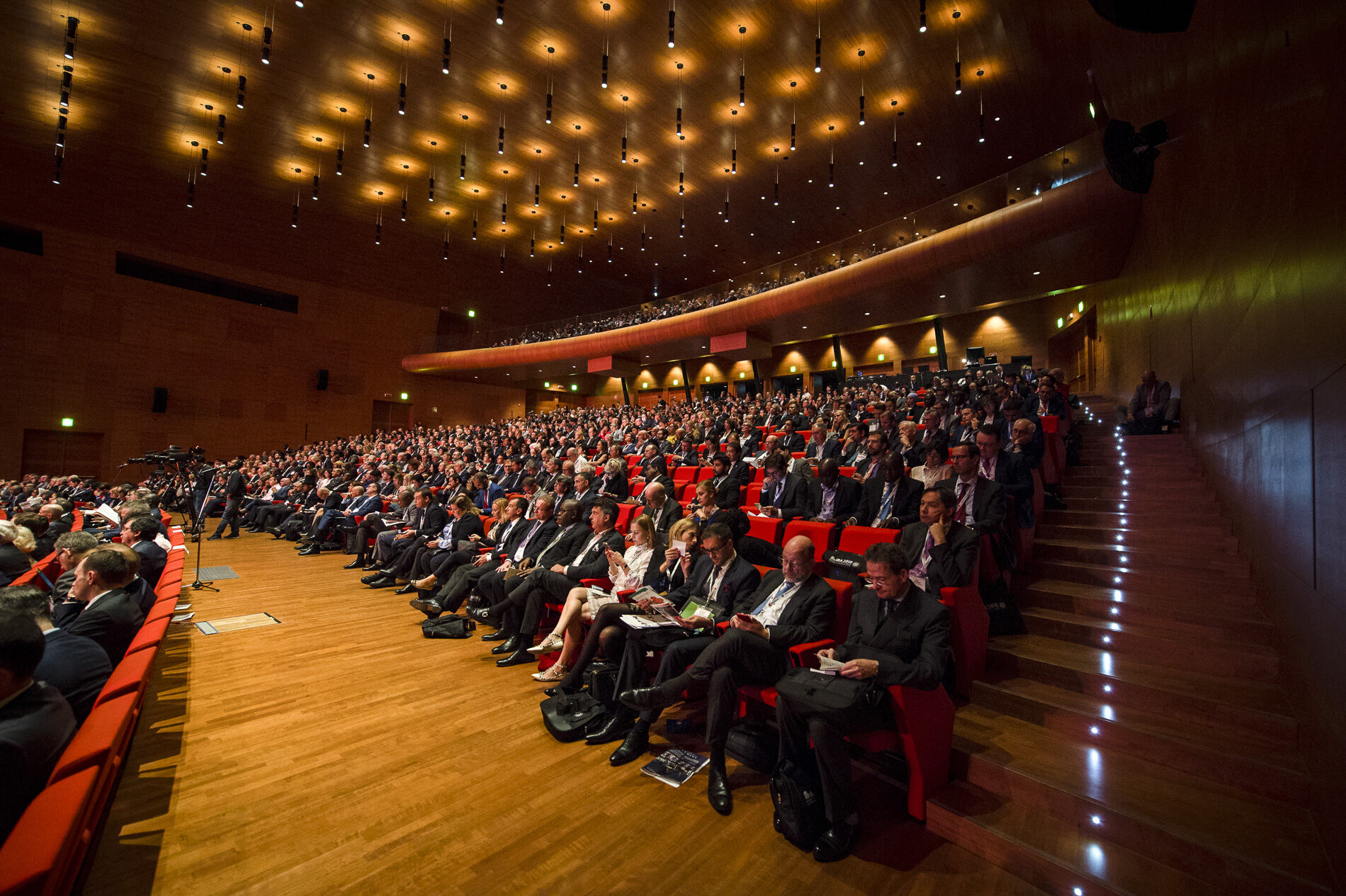 11-12-2018
An autumn full of congresses for AIM Group
In the last three months of 2018, AIM Group has gathered more than 28,000 participants at significant medical-scientific congresses. Our commitment and specialisation are confirmed by our longstanding clients and Core-PCO contracts.
AIM Group International confirms its leadership in the medical-scientific field with the realisation of numerous important congresses.
In the latest three months of 2018, all realised events involved more than 28,000 delegates, thousands of speakers, hundreds of training sessions at over 60 conference days. Most of these congresses are the point of reference in their respective areas of specialisation.
"The outstanding enthusiasm and determination of our teams allowed us to support all client needs and made possible the realisation of such a large number of meetings." comments Gianluca Buongiorno, President AIM Group International. "Thanks to the deep knowledge of the scientific association world and the consolidated partnerships with scientific societies, AIM Group has been able to deliver added value every year in particular in areas such as learning outcomes, desired participation and financial results. Our consistent commitment over the years is appreciated by clients and confirmed by the 30 Core-PCO contracts in place."
Among the major congresses recently realised are:
Joint Congress of the Scientific Societies of Surgery, Rome;
72nd SIAARTI National Congress (Italian Society of Anaesthesia, Analgesia, Reanimation and Intensive Care), Palermo;
12th FIMP National Congress (Italian Paediatric Doctors Federation), Riva del Garda;
EANS2018 Congress (European Neurosurgery), Brussels;
AVERE E-Mobility Conference, Brussels;
EFQM Forum 2018 (European Foundation Quality Management), Vienna;
39th SPAIC Annual Meeting (Portuguese Society of Allergology and Immunology), Lisbon;
IDUG (International Db2 Users Group) Emea Tech Conference, Malta;
55th SIR (Italian Society of Rheumatology), Rimini;
39th SIFO (Italian Society of Hospital Pharmacology and Pharmaceutical Services of Health Companies), Naples;
35th SIMG (Italian Society of General Medicine), Florence;
1st Remote International Meeting HEMS – Helicopters Emergency Medical Service (SIAARTI, Leonardo), Milan;
79th SIC National Congress (Italian Society of Cardiology), Rome;
11th National Congress APFH (Portuguese Association Hospital Pharmacists), Estoril;
Reproductive Health Society Meeting, Bogotà.
Such a great way to end the year!
Do you want to be updated on our latest projects, events and the industry news and trends?
Please, subscribe to our quarterly AIM Insights Newsletter by clicking here