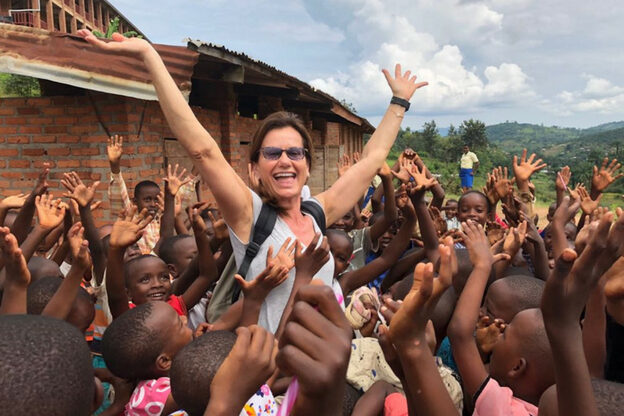 05-06-2018
Snap-Shots and Updates from our Rehabilitation Centre in Burundi
The Rehabilitation Centre named after AIM Group's founder Enzo Buongiorno was created to help people with motor disabilities and offers post-trauma treatments and post-surgical rehabilitation.
This Rehabilitation Centre is part of the FIMAC (International Foundation Doctors for Central Africa) projects and is located in Bubanza, a village in the hills a one-hour drive from Bujumbura, Burundi's capital.
Since its opening in 2016, the centre has treated a total of 555 patients, of which 299 were under the age of 5. Our little patients are treated for handicaps linked to physical impairments such as instability of the bones, joints or muscles leading to substantial restriction of movement. Some common conditions giving rise to motor disabilities are poliomyelitis, cerebral palsy, muscular dystrophies, amputation, fractures, or injuries of spine, head, soft tissues, etc.
During our last mission in Burundi in April 2018 we were able to follow the developments of the physiotherapy team that helps with the rehabilitation of these little children. Physiotherapists work to improve their movement skills and performance in things you and I take for granted like sitting, standing, and walking, as well as improvement of their flexibility, strength, and endurance. We are very proud we can help families to accept and treat handicapped children and we will continue as AIM Group to support and develop this project.
FIMAC is a non-profit organisation that aims to improve the health conditions of people in Central Africa through cooperative humanitarian projects. The mission is to improve existing health care facilities and create new medical and surgical care centres, operated by Foundation medical and paramedical staff and to upgrade the technical training of local health personnel.
Please have a look to the incredible pictures in the below gallery showing our Rehabilitation Centre and our work!