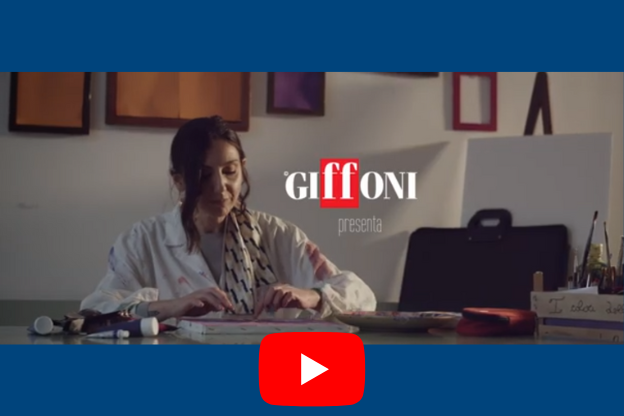 06-12-2021
Scientific associations adopt new ways of communicating: SIR presents the short film "The Wall"
The film made by the Italian Society of Rheumatology (SIR) and Giffoni Film Festival, in collaboration with AIM Group International, will be screened during the 2022 edition of the Giffoni Film Festival
The Italian Society of Rheumatology (SIR) and Giffoni Film Festival, in collaboration with AIM Group International, promoted a new project aimed at raising awareness among young people of rheumatological diseases. The innovative communications format involved creating a short film called "La Parete" (the wall), which was made by talented young people between the age of 18 and 28 years. It was premiered during the 58th National Congress of the Italian Society of Rheumatology and will be screened at the 2022 edition of Giffoni Film Festival.
The short movie tells the story of a young art teacher in an elementary school, who is struggling with the onset of hand pains that turn out to be arthritic. Her pathology prevents her from continuing to paint with her pupils, but thanks to the therapies currently available, she is able to get back to doing the job she loves. The film was made between September and October and involved ten young screenwriters who were selected and took part in a script writing training course organized by Giffoni. The screenplay was then used for the short film.
The communications campaign uses young people to disseminate information about rheumatological diseases using their language and forms of communication. It aims to sensitize families on the transversal incidence on the various age groups and on the medical, psychological and social aspects related to these chronic diseases.
"Rheumatological diseases don't just affect older persons. In many cases, it concerns patients who are not advanced age, but who can rely on targeted therapies, which offer a much better prognoses than in the past – explains Roberto Gerli, President of the Italian Society of Rheumatology -. The message we want to convey is the importance of early diagnosis, because, when identified in time, these diseases can be better managed".
The project was carried out thanks to the non-conditional support of the major sponsors: Abbvie, Galapagos, Pfizer and supporters Amgen and Novartis.
"The collaboration between the scientific society and the film festival was seen as a new and courageous way to involve young people. The first collaboration was for the SIR Run digital marathon in 2020, which resulted in great participation and youth engagement on difficult issues, such as illness. We are happy that the project has been enriched with an effective and successful communications campaign, which also served as an opportunity for growth and support of young talent" comments Flaminia Roberti, Global Sales Director AIM Group International.
The short movie can be watched on YouTube.