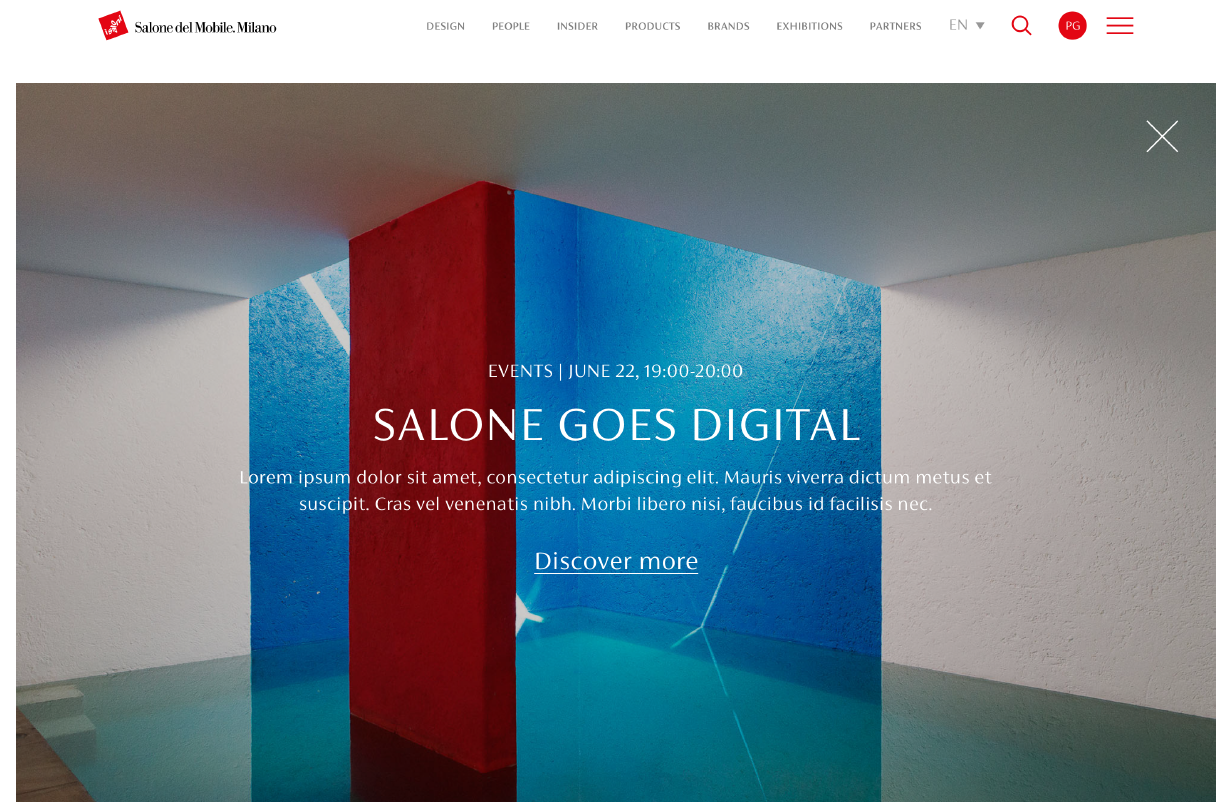 22-09-2023
Phygital Revolution: Blending Digital Advances with Human Connections
At AIM Group we have been developing a proprietary web-platform to host virtual events and manage complex back-end functionalities. Because digital is a revolutionary opportunity that's too good to miss.
Digital is not only here to stay, it's also here to enrich our events, enhance delegates' experience and empower event professionals. This is increasingly evident as Artificial Intelligence becomes an integral part of our daily working lives, with so many applications in communication, graphics and video, event organisation and management.
At the same time, we mustn't forget that human connections are both the basis and the fundamental goal of our activities; whether it's communication projects or events, their ultimate objective remains the same: to reach out to people (with a brand, through an association, with information, etc.) and to spark a change.
Combining the huge opportunities offered by digitisation with the capacity to facilitate human interaction, collaboration and knowledge exchange, and to build relationships offers event professionals the key to creating successful events in today's landscape.
AIM Group therefore made the strategic decision to develop a proprietary platform: the AIM Phygital Platform. The Platform can host virtual events and exhibition areas, enabling interaction and online collaboration, whilst its back-end functionality and data analysis capability also facilitates management of the most complex in-person events.
Why a proprietary platform?
Because the specialist know-how and vast experience of our teams in terms of event mechanisms, critical issues and complex stakeholder needs gave us a clear understanding of the features required to manage a comprehensive range of projects and drove the customisation of a state-of-the-art, highly effective tool.
Why Phygital?
Because by combining the advantages of in-person events with the added value of digital platforms, you can give life to even more effective, augmented events. The benefits of digital events, – increased outreach, extended duration and more personalised content – offer invaluable advantages.
This highly flexible and versatile platform will offer new opportunities to our clients, who will benefit from its wide-ranging capabilities and potential to engage live and online audiences in new ways.
As an example, the AIM Phygital Platform enabled us to support the digital transformation of the Salone del Mobile Milano, the leading international fair for the furniture and design sector, and to enrich its new website www.salonemilano.it for the 2021, 2022 and 2023 editions. The Salone has launched a new advanced digital platform, enriched throughout the year with updated news, content and an online catalogue of products and brands, and virtual events on the Salone website before, during and after the fair. Furthermore, press conferences to present the Salone were transformed into hybrid events and broadcast live online, making them accessible to a large international audience.
The digital autonomy provided by AIM's Phygital Platform gives our Group greater flexibility and places us at the forefront of technological developments.
In conclusion, we firmly believe that embracing change and the potential offered by new technologies is crucial to the sustained development of our business.  Instead of fearing the new, we seek to exploit innovation to facilitate progress, because it is planned development rather than chance that will enable us to thrive in today's fast-moving environment.