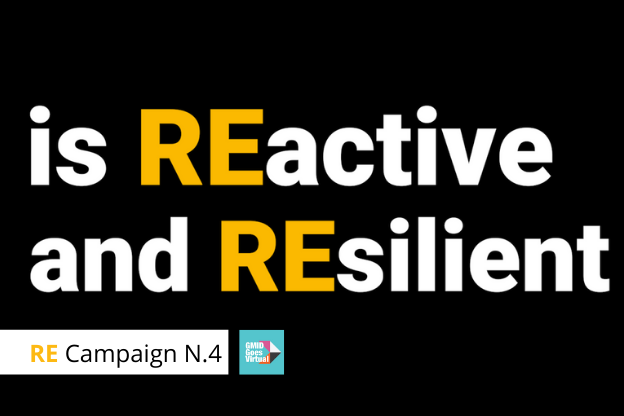 13-04-2020
Our RE-Campaign for GMID2020!
We bet all passionate event professionals are currently active to REinvent new solutions to REimagine the Future.
In the previous laps of our RE-Campaign (click here to see them in our Newsroom), we showed our trust in a better and brighter future, while taking energy from past events, but we also we stressed the importance of going back to essentials and we showed how it's like to be working from home.
Our RE-Campaign is now taking the 4th step forward and wishes to join the celebrations for the Global Meetings Industry Day 2020! This year, GMID goes Virtual!
Global Meetings Industry Day (GMID) was created to be an international forum for advocacy, awareness and celebration for the meetings & events industry. Each year, event professionals from around the world come together to raise the collective voice of our community. Based on advice from the World Health Organization (WHO), live events are being restricted, but we will still meet and come together – and we're going to break records doing it!
We are all invited to be part of this grassroots attempt at the GUINNESS WORLD RECORDS™ title for Largest Audience For a Virtual Conference.
Discover all details to join the virtual event on https://gmidgoesvirtual.com/
…but in the meantime, Enjoy our video: