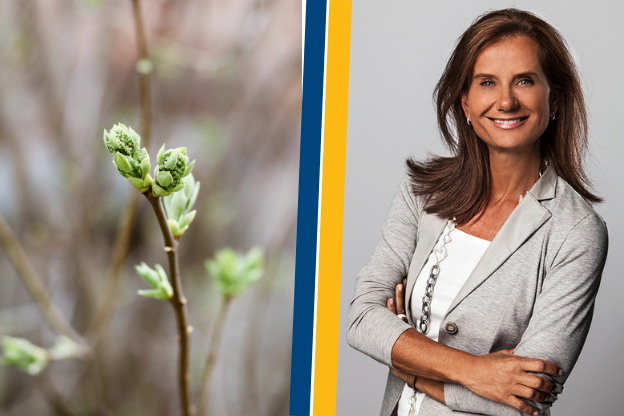 17-03-2021
Imaging a new future for events
How can the meetings industry restart? How can in-person events be safe? Should we simply look forward to coming back to a new normal or try to define new solutions, formats and ideas that will give greater value to in-person meetings again?
By Patrizia Semprebene Buongiorno, vice president AIM Group International
During the last year we made a huge leap forward regarding personalised and effective virtual and digital events, meetings and conferences. We leveraged on the available technologies and took the opportunity to broaden the audience and the lifespan of events, found new ways of fostering participant engagement and their relationships with sponsors, and defined new formats and time schedules for virtual events.
Although the fluctuating trend of the pandemic, the difficulty in adapting to new and different restrictions, also the zoom meetings fatigue we are all feeling, it is becoming clearer that thanks to massive vaccine campaigns during 2021 we will gradually see the lifting of present limitations to business and social life in several countries in Europe, Asia and America. As event professionals at the global level, we strive to stay at the top of the market, help maintain our companies afloat (despite the dramatic decrease to our operations) and respond to the needs of our associations and corporate clients with digital events and new solutions. The hybrid format, which combines small in-person events with online broadcasting, has been successfully rolled out and now seems to be the most suitable perspective for restarting.
Now, we can finally see the light at the end of the tunnel and imagine an exit, but it is not clear when it will arrive in the different regions across the World and where it will lead us. The pace of vaccination campaigns varies a lot from one country to another and the governmental rules and plans change without a clear, homogeneous path.
In the UK, thanks to the vaccination campaign and after several months of hard lockdown, still in progress, the Government is planning to gradually lift the present limitations and to allow in-person events, starting in May with a maximum of 1.000 participants and up to 50% of indoor locations' capacities. Hopefully from June there will be no more limitations (if everything goes well).
When will other countries follow this example? Once some restrictions are relaxed, will participants feel safe and be willing to attend in-person events again? We cannot take the answer for granted.
To make events safer, the Vienna Congress Center, thanks to the support of the Municipality, is offering free Covid rapid tests to all event guests, which are currently allowing up to 1,500 participants, and other such projects are being launched in Barcelona, New York and Canada.
Also, some tour operators are proposing Covid-tested packages for a health corridor to travel to the Canaries. The project of an EU Digital Green Pass, given to vaccinated people, could help to boost tourism.
In Singapore, some hotels are pivoting a new pilot which will offer an integrated safe 'test-stay-work-meet' experience for a short time. Business travellers will enter a complete 'bubble', including dedicated airport transfers, COVID-19 diagnostic tests, all meals individually provided, floor-to-ceiling glass partitions, one-way doors, to guarantee meeting others without risks. It could be considered a weird new way of travelling and meeting people, but it is an experiment to help get things moving again, despite the situation.
Finally, the future is uncertain, but if we want to make it possible for people to meet, to discuss, to share knowledge and experience, to network and get to know new people, we must be more creative, to step out of our comfort zone and to imagine new solutions with more flexibility and courage. Hybrid events could be sometimes a good solution, but we must not delude ourselves that they are the only key to solving all problems.
As events professionals we have a problem-solving mind-set and a deep knowledge of meeting mechanism and techniques, so we are in the best position to give substantial contributions to redesigning the future of events. Here some capital points we must focus on:
Expectations of meetings in the future will be different. Time and interaction with others have become more precious commodities due to the coronavirus crisis and should not be wasted. Going forward we will be focused on providing more value to the attendees in potentially abbreviated time frames.
Content is king but collaboration will be emperor in a post-COVID-19 world. There has been a strong push over the past several years to make sure that content is at the focus of every good meeting. That should not and will not go away, but collaboration will dominate future meeting success as well as discussion and inclusion.
Participants' engagement and point of view will be crucial. We will need to go well beyond traditional practices and find more thorough ways to capture everyone's thoughts and opinions.
We always knew that the participants at meetings were the most precious resource but now we are also realising the people and meeting with one another face-to-face is a critical part of business, and more important than ever before.