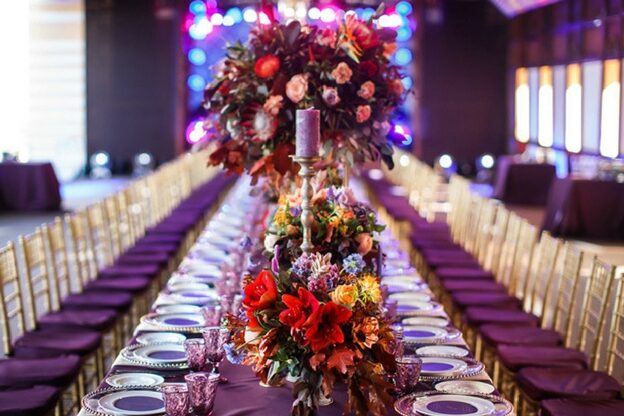 26-03-2018
How to choose the right venue for your event
When planning an event, one of the most challenging decisions you will make is how to choose the perfect venue. The right venue for your event is crucial. Here is a brief check-list for success.
Marica Motta, Sales Operations Coordinator AIM Group International
The venue affects the atmosphere, attractiveness and appeal of your event and can be the difference between success and failure. So the selection of a venue, regardless of the event type, requires the consideration of many critical factors. Here some suggestions and a check list for success.
Have a good understanding of the event
Before you start looking at potential venues, do a deep analysis of the event and its peculiarities, including the objectives, client's needs, policy and expectations. Is it a scientific congress, a product launch, a corporate convention or a gala dinner? Is it national or international? How many attendees are predicted? Which is the target profile (age, job position, industry sector, etc.)? In fact, each event needs its own location and each location has its own peculiarities and atmosphere.
If there is a Convention Bureau, it's worth it to contact them and provide a detailed briefing, the venue requirements and the client's desiderata. The CVB, being a neutral and non-profit body with strong relationships with local trustworthy suppliers, can easily provide you with a selection of venues.
Whether there is not a Convention Bureau, you could start searching the Internet, on the websites of trade magazines, venue finders and other dedicated portals. Look also at the comments on social media and reviews and make a shortlist. Finally, rely on the traditional word of mouth! The networking in the industry – with colleagues, competitors, providers, clients – can be very insightful and help you to catch "in the field" rumours, news and feedback.
It is important to establish the size of the spaces you need. Verify the attendance history: is the participant number decreasing or increasing? Are you aware of any critical issues in terms of the meeting spaces of past editions? How are the meeting spaces set-up? If it is a gala dinner, is there a seated or a standing up formula? Do you need break-out rooms? How many? Is there an exhibition area? How flexible are all the spaces provided by the location?
Be careful on the space size! Large scale locations for small size events cause the delegates to feel lost; on the other hand, a location that is too small gives the idea of overwhelming and uncomfortable spaces.
Equipment, services and amenities
The advice is, since the very beginning, to evaluate equipment, services and amenities related to the venue. Does the venue have Audio/Video capabilities? Which A/V equipment is included? Are you free to bring your preferred A/V supplier? Does the venue have a kitchen or an exclusive caterer, or any exclusive supplier? What is the supplier's reputation? Make sure suppliers are free to bring and set-up their own material.
Assuming that the destination has been decided, location accessibility is a crucial aspect for consideration.  Check how accessible the location is by public transport or motorway and if there is a large car park nearby. Another element to be considered is the distance from hotels where guests are to be accommodated. Do you need to plan a shuttle service? Is any other location in walking distance? Make sure that everyone, including those with special needs, have easy access to the venue; nowadays it is more and more important to organise events without architectural barriers. Also, consider accessibility for technical providers: are storage, kitchen and meeting spaces easily accessible for audio/video equipment, setting-up and/or catering service?
Today, as never before, the availability of a Wi-Fi connection for the attendees in all meeting spaces is a perquisite of a good event. The Internet connection is useful for other technical needs (video conferencing, live streaming, web stations, etc.). Therefore, it's important to verify Wi-Fi band capability and consider that each delegate may be using 2 to 3 devices (laptop, tablet and smartphone) at a time.
The budget plays an important role in the final choice, therefore do not forget to consider all the auxiliary and mandatory costs, such as safety, cleaning, insurance, cancellation terms, etc. Do not make any assumptions and clarify what is included in the rent price. Moreover, take into consideration that being flexible on the event date could help you to negotiate the price. The venue might have open dates on its calendar and they would be interested in filling them up.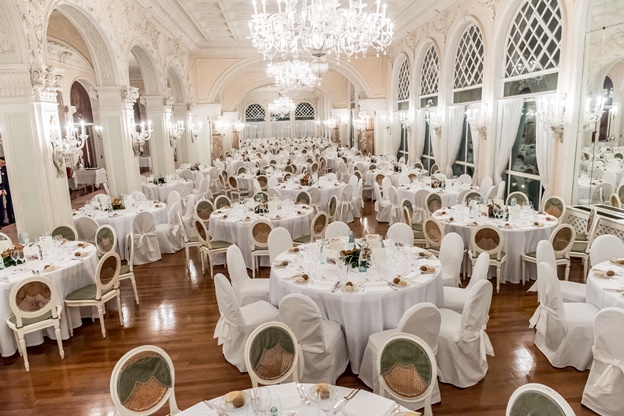 Once you have chosen a short list of venues, if it is possible, make a personal site inspection to directly verify the real state of things and that what was promised during the negotiation is really there! Make sure that all of the facilities, staff and providers meet your requirements, considering carefully the event format and the process/participants' flow. Often you can discover some problem, and you have to find different solutions, but you can also identify new spaces or solutions that can fit your needs.
Last but not least, to achieve success with the event it's important to establish a climate of trust. Sometimes it is necessary to modify the original idea and make it more effective, optimised or less expensive: in order to do this, all the involved stakeholders (client, PCO, location, technical providers, etc.) must collaborate with a positive attitude and a broader vision of the overall success of the event.