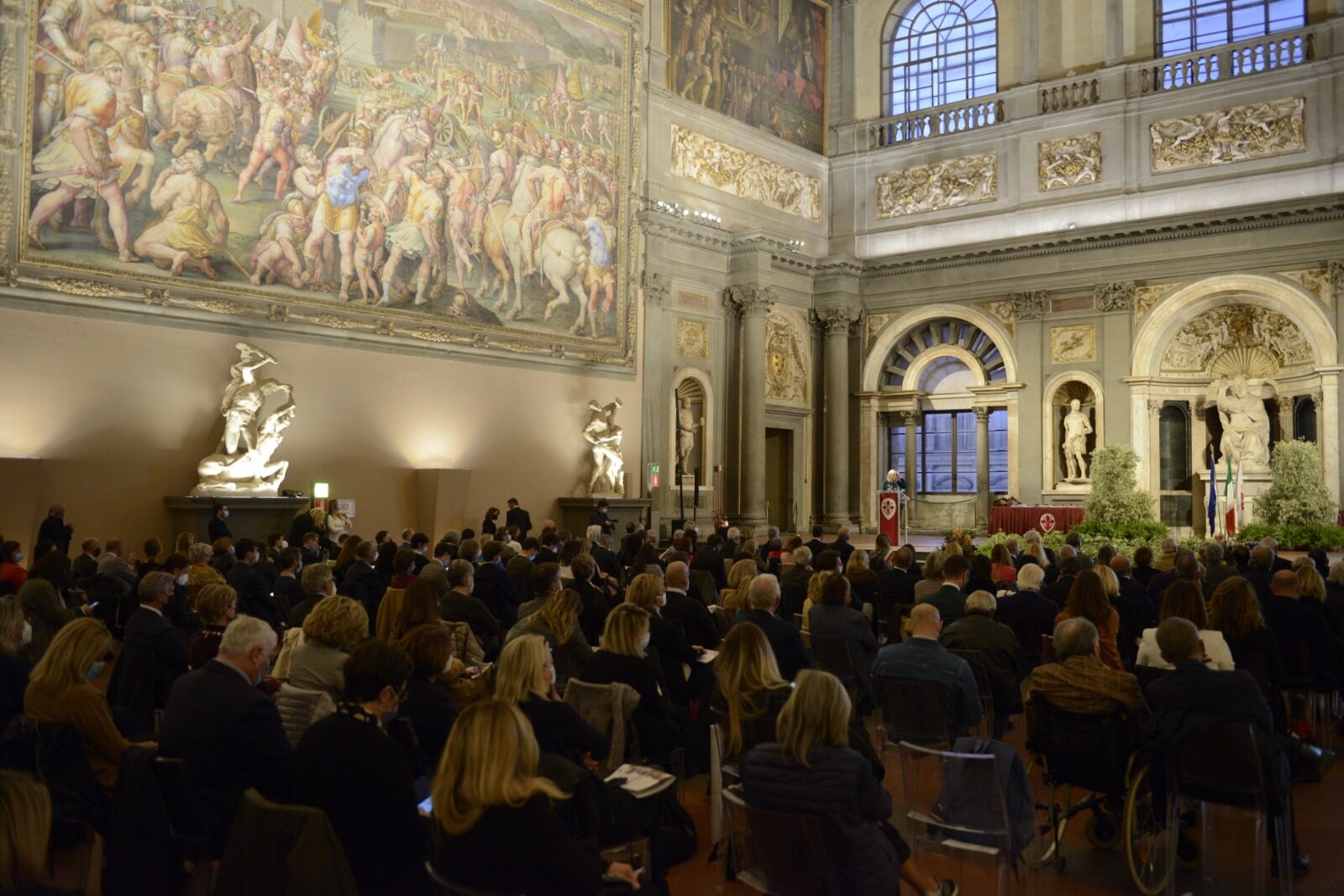 18-10-2021
Florence celebrated the Ambassador Award 2021
Florence gave recognition to academics, researchers and professionals who contributed to bring major events to the city. AIM Group is collaborating with some of the ambassadors for upcoming international conferences.
The city of Florence has awarded more than 30 Ambassadors from the world of universities, research, business, but also journalism and culture, who are committed to promoting the acquisition of conferences and events with a strong impact on the city.
The 5th edition of the prestigious Florence Ambassador Award was held in the Salone dei Cinquecento, at Palazzo Vecchio, promoted by the City of Florence in collaboration with Destination Florence CVB, Firenze Fiera and with AIM Group as the organizing partner.
Among the 32 winners there are some personalities with whom AIM Group is collaborating to realise important events in Florence:
Dr. Luca Delucchi, GIS expert at the Edmund Mach Foundation in Trento and Chair of the Local Organizing Committee of the GFOSS Congress, and Prof. Paolo Dabove, President of GFOSS Geographic Free / Open-Source Software and Researcher at DIATI – Department of Engineering of Environment, Territory and Infrastructure at the Polytechnic of Torino, both of them were awarded for the FOSS4G Conference 2022 – Free and Open Source Software for Geospatial, organized by OSGEO (Open Source Geospatial Foundation), to be held in Florence from 22 to 27 August 2022.
Prof. Erasmo Carrera, President of AIDAA (Italian Association of Aeronautics and Astronautics), Full Professor of Aerospace Construction and Structures at the Polytechnic of Torino and Prof. Sara Bagassi, Board member of AIDAA and Executive Committee Member of ICAS (International Council of the Aeronautical Sciences) and Researcher at the Department of Industrial Engineering of the University of Bologna, both of them were awarded for the ICAS International Conference of the Aeronautical Sciences 2024 to be held in Florence from 9 to 13 September 2024.
"We are really glad to participate in this event which recognises the commitment on confirming Florence as a reference destination for the meetings industry" outlines Francesca Manzani, Business Manager Florence Office, AIM Group International. "AIM Group has been collaborating since long time with the Florence Destination Convention Bureau and the local professional and academic community and this effort brought to the acquisition of flagship events and new ones in the pipeline. We are working to diversify our client portfolio which was usually mostly based on medical events. The Foss4G and ICAS conferences are the best examples to demonstrate how excellences lie in other interesting sectors and how Florence can be attractive for such businesses, I would say even more now in the post pandemic times".