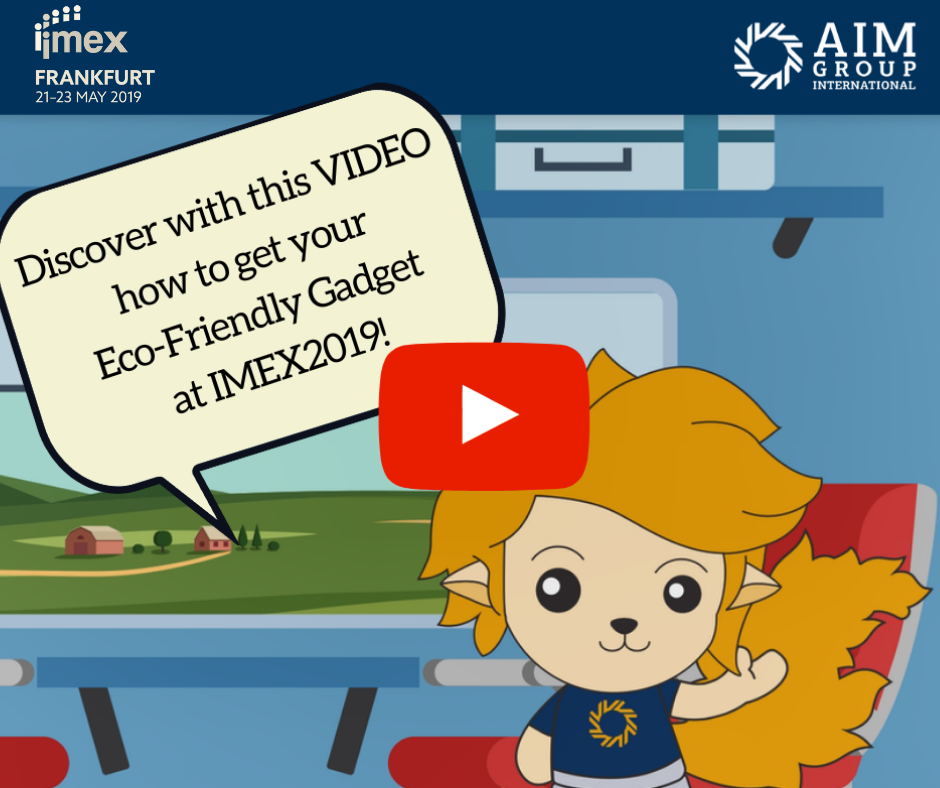 14-05-2019
At IMEX2019 to make the Meetings Industry a little greener!
Environmental sustainability is a major challenge nowadays in every aspect of our lives, but in particular for businesses and work. That is why we consider it crucial to deal with this issue.  For this reason, we are promoting a series of activities under the umbrella of the IAPCO – International Association of Professional Congress Organisers – CSR campaign: Not just a drop in the ocean. In fact, we signed the IAPCO Plastics Pledge inviting us to take concrete action in contributing to ways to rid the Meetings Industry from single-use plastic.
We will take action at the upcoming international tradeshow, IMEX Frankfurt, where visitors and business partners visiting our booths will receive our eco-friendly bottle, made from an innovative ecologic material, that is 100% recyclable. This will be included in the IMEX Exhibitors Sustainability Pledge, which we signed with pride and pleasure. Learn more about this programme for exhibitors here: https://www.imex-frankfurt.com/sites/frankfurt/files/IF_Sustainable_Exhibiting_Guide_2019.pdf
Watch the VIDEO to know more about our presence at IMEX2019!
Contributing to an environmental friendly Meetings Industry is not only possible, but it should become our daily commitment!