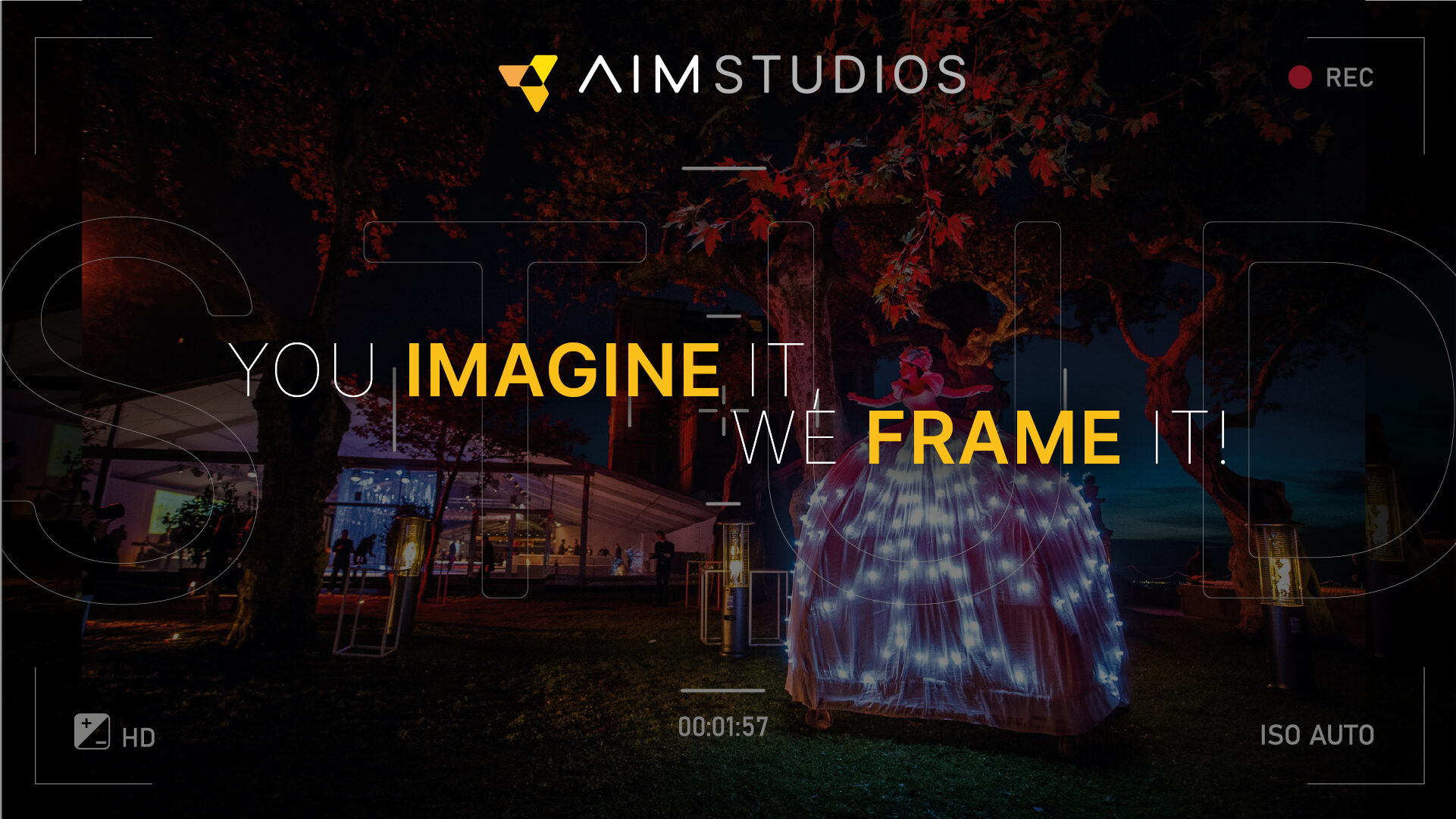 18-09-2023
AIM GROUP PRESENTS AIM STUDIOS, THE NEW BUSINESS UNIT DEDICATED TO VIDEO MARKETING
AIM Communication's new product will support clients in institutional communication projects, TV commercials, event reportage, and video storytelling.
AIM Group International presents AIM Studios, a new business unit within AIM Communication, dedicated to video production. Nowadays, visual communication is central to brand/product storytelling and event promotion and plays a fundamental role in creating audience engagement.  By enriching its portfolio of services with a dedicated video/photo production team, AIM Group confirms its place as a leading player in the field, offering clients a first-class service with a distinctive contemporary style.
"The claim 'You imagine it, we frame it' perfectly describes the mission of the AIM Studios team, whose impactful and strategic videos are designed to enhance and extend clients' existing marketing strategies and to facilitate the achievement of their communication goals," explains Nicola Sciumè, Managing Director of AIM Communication.
AIM Studios will not only provide support to the Group's own clients but will also offer specialist video production services to other agencies and clients.
By exploiting the synergies between the three key areas of expertise – Meet, Engage, and Think – AIM Studios will help clients to realise a comprehensive range of communication initiatives including event reportage, advertising & TV commercials, photo shoots, branding and institutional videos, documentaries, destination marketing videos, video interviews, social media storytelling, animation and motion graphics.
"AIM Studios was created to respond to our clients' and stakeholders' need for engaging and entertaining video campaigns that communicate a strategic message effectively to their target audiences. We decided to highlight our expertise through this dedicated unit," explains Gianluca Scavo, CEO of AIM Communication. "We continue to invest in our communications hub to ensure that we offer a state-of-the-art, comprehensive service that is a reference point in the international market."
AIM Communication has recently launched a new website that showcases both the campaigns it has designed and realised for corporate clients, associations, and scientific societies, and its business ecosystem, which includes AIM Studios and the AIM Phygital Platform.
Watch the video to discover how AIM Studios can enhance your video marketing!