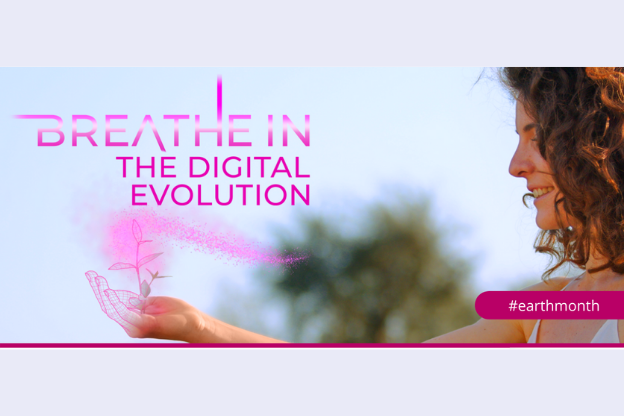 28-04-2021
AIM Group launches the communications campaign 'Breathe in the Digital Evolution'
The platform and communications campaign, created with the unconditional support from Chiesi Group, is aimed at health professionals and will involve content and events related to Digital Health, the theme for 2021 was chosen by the European Respiratory Society (ERS).  
AIM Group International launched today 'Breathe in the Digital Evolution', a communications campaign dedicated to health professionals and the public. It aims to raise awareness of lung health, air quality and sustainable practices. The project is made possible by unconditional support from the Pharmaceutical Company the Chiesi Group.
The web-platform www.breatheinthedigitalevolution.com is a content hub which includes videos, quizzes, infographics and in-depth information on scientific topics of interest to healthcare professionals and the public (e.g., the incidence of respiratory problems related to air pollution). Launched in the Earth Month, the website provides tips and suggestions on how to promote environmental sustainability and the quality of the environment conducive to good breathing both in daily life and in the workplace. The website includes a reserved section for healthcare professionals, providing a community platform dedicated to respiratory health. It broadcasts a series of events, including some live talks and CME-accredited webinars about hot topics, such as asthma to raise awareness around the World Asthma Day (May 5th, 2021).
The topics covered during the live talks and webinars, which will take place throughout the year, are inspired by the European Respiratory Society (ERS) which chose Digital Health as a key theme for 2021 and for this year's International Congress.
"In the current context where digitalisation is moving at such a fast pace, especially in the field of health and scientific education, we decided to create this community of health professionals, to facilitate the exchange of information and discussion", explains Giuseppe Mayer, General Manager of AIM Communication. "The support from a company like Chiesi Group, which not only dedicates itself to health but has made environmental sustainability one of its cornerstones, was born almost naturally and allowed us to achieve even higher expectations".
"At Chiesi, we are proud to be able to support the campaign" comments Gabriele Nicolini, Head of Global Medical Affairs at Chiesi Group. "We are convinced of the importance of keeping the scientific discussion alive at all levels, taking advantage of the opportunities offered by digital tools. No less important for us, as the largest international pharmaceutical company certified B Corp, is the dissemination of environmental and sustainability issues, which requires that every company, health professional and simply every individual move in the same direction".