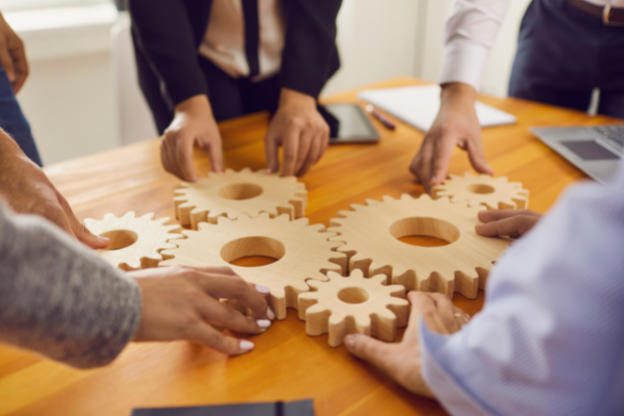 04-04-2022
5 actions scientific societies can take to attract and engage members
To stand out in their field, associations must have a clear identity, offer relevant and multichannel education and then communicate effectively. Here some tips and examples.
There has never been such disharmony than what has been experienced in each and every sector in the world today. The meetings and events industry, in particular, has been shifting paradigms and changing ways of delivering value to their clients and partners. Also, our competitive landscape has seen tremendous transformation, not only for PCOs and agencies, but also for corporations, organizations and scientific societies. Competition, today, does not just come for similar associations in the same medical field, but also from parallel worlds. For instance, tech platforms for continuous education, online magazines which have pivoted to forums or training academies, companies creating their own niche programmes for HCPs: these are all new "distractions" for association members.
To cope with this evolution, here are examples of 5 actions that scientific societies can do to attract new members and engage with their communities:
Leverage a multichannel communication strategy: Create a pre-defined editorial plan and communicate through your own communication channels including website, email marketing, social media, blog, newsroom, etc..). Conduct a detailed analysis of the most efficient channels to reach the target audiences (channel strategy), an in-depth analysis of the most interesting messages to awake curiosity in the community (content strategy) and the most intriguing ways of arousing action in the users (engagement strategy).
Brand framework workshop: organize a 1-day meeting with Board members and your administrator to discuss your society's purpose, mission, vision and funding streams. This will be crucial to agree a common position on the path forward for your Society not only to drive the strategic plan, but also to refresh the logo, chromatic tones and visual identity.
Brand audit: set up a very simple survey for members, partners and stakeholders to understand their perception of the Society. What are the positive perceptions that come to mind when thinking about the Society? What are the negative ones? Start from there to implement new and corrective actions for the future of the society.
Multi-format key learnings: increase the number of formats that publish your content after an event or education initiative. If you have on demand content in the form of a video, try to "translate" it into a 4-page white paper that healthcare professionals can print. The content can also be summarized in a nice-looking infographic to hang on the studio walls and keep as a sort of day-to-day reference guide. Key learnings can also become bite-size content for live stories on social media.
Thematic committees: gather committed and enthusiastic members in subgroups or thematic committees to give their contribution to the Society based on their specific interests and capabilities. A voluntary working group for the editorial plan and to help pull together content for the marketing and communication activities is crucial to get more creative input and to stay within budget!
Methodologies and processes for efficient communication are excellent but collaboration and "cross-pollination" of different experts, realities and environments are even more effective. Mixing and matching methods is today's key to create communication campaigns that are different from competitors, relevant to the target audience(s) and sustainable over time… and finally, creating real value for potential and present members!