26-03-2018
The new MedTech Code of Ethics: What changed as of 1st January 2018
The new rules of the MedTech Europe Code of Ethics have come into effect, influencing the organisation of educational events sponsored by medical technology industries. AIM Group International is certified as a MedTech Ethical Trusted partner.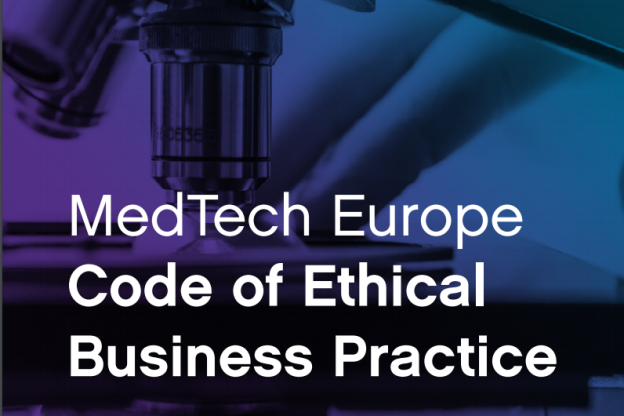 The new MedTech Europe Code of Ethical Business Practice, promoted by the European trade association representing the medical technology industries, came into effect in 2018. Industries include diagnostic and medical devices manufacturers and national and regional leading industry associations of manufacturers. The new Code regulates all aspects of the industry's relationship with Healthcare Professionals (HCPs) and Healthcare Organisations (HCOs), such as company-organised events, medical congresses, arrangements with consultants, research and financial support for medical education. What are the principal changes?
The main change
One of the key changes is the phase-out of "direct sponsorship" of healthcare professionals' attendance at third-party educational events, such as medical conferences and congresses, on behalf of MedTech company members.  This means that companies may no longer select or influence the selection of specific attendees at third-party educational events; nor can they directly arrange or pay for attendees' travel, accommodation and/or registration. Now, independent medical education has to be supported exclusively by means of Educational Grants provided to Healthcare Organisations or Professional Congress Organisers, which cannot transmit information about the attendees to the sponsors.
The code of ethics identifies three types of event:
Educational conference – directly concerned by the new rules;
Clinics procedures training – not affected by this new rules;
Corporate symposium – not affected by this new rules.
Furthermore, MedTech Europe member companies have to publicly disclose the Educational Grants provided to 2017 Third-Party Educational Events by 30th June 2018.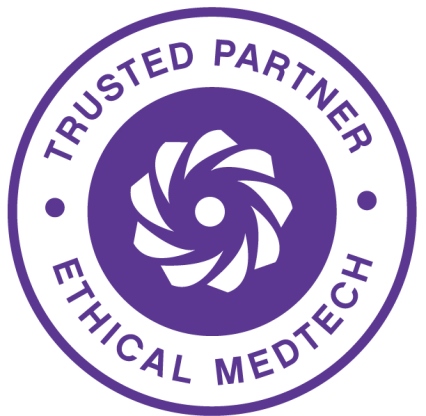 AIM Group certified as Trusted Partner
Since the strict compliance to the new rules is a key milestone, MedTech also promoted an Ethical Charter voluntary certification for organisers of third-party educational events, proving the commitment of PCOs to the ethical standards and rules. The Ethical Charter aims also to facilitate the industry's support and sponsorship to organisations that are certified and who commit to comply with the Code when organising their events. The Ethical Charter is a voluntary initiative, which means that it is the PCO'S decision to become a Trusted Partner, but more and more companies are requiring PCOs to be certified to finalise their sponsorship for a congress. Upon completion of a demanding three-step process MedTech Europe certified AIM Group International as an Ethical MedTech Trusted Partner,.
"At AIM Group we have always been committed to ethical standards and this certification further demonstrates our expertise in medical education as well as our deep understanding of regulations," exclaims Rosangela Quieti, managing director AIM Italy Congress Division.
A continuous commitment
AIM Group, as a leader in the Meeting Industry for more than 57 years, is aware of its responsibility to clients and all stakeholders in terms of ethics, sustainability, transparency and quality of service. As part of this commitment, AIM Group has also recently introduced a new corporate Code of Ethics for the Group. The Code summarises the corporate values of AIM Group International with a commitment to entrepreneurial correctness, fair competition, the enhancement of human resources, loyalty and transparency, professionalism, environmental sustainability and a strict compliance with all laws and regulations.