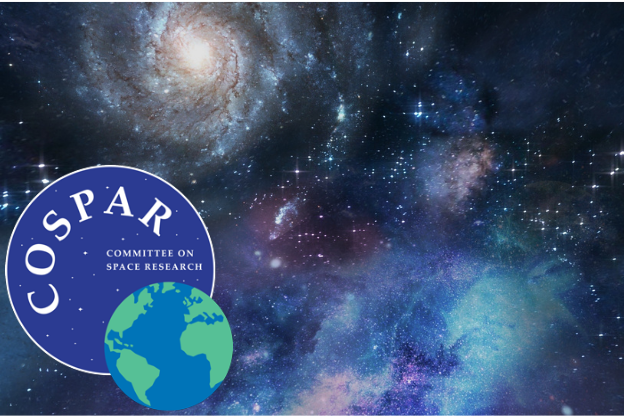 01-08-2022
The Global Committee for Space Research (COSPAR) chooses Florence after 62 years
The bid, supported by aim group international, firenze convention bureau, firenze fiera, inaf, university of florence and local institutions succeeded in bringing the 2026 edition to italy.
The Committee on Space Research (COSPAR), that connects 46 national scientific institutions and 12 international organizations involved in space research, officially announced the city that will host the 46th edition in 2026: Florence, that beat competitor Prague to secure this prestigious scientific event, to be held from Aug. 1 to 9, 2026. Nearly 3,000 delegates from around the world are expected for the event. COSPAR comes back in the Tuscan city after more than 60 years: the Assembly had already taken place here in 1961, just after the Committee was founded, and in 1964. This is an undisputed record: only London and Washington have hosted the Assembly twice, but Florence is the only destination in the world to even hold a third edition.
Promoted by INAF, the Italian National Institute of Astrophysics, the bid was successfully developed thanks to a dynamic teamwork coordinated by the Local Committee chaired by Prof. Pietro Ubertini and Prof. Sofia Randich, Director of the Arcetri Astrophysical Observatory, and the Scientific Committee overseen by Prof. Tomaso Belloni and Dr. Francesca Altieri, with the constant support of AIM Group International, Firenze Convention Bureau, Firenze Fiera, University of Florence and local institutions.
"We are really proud to have contributed to bringing such a world-renowned and scientifically high-level event to Florence. After the acquisition of other important international events in the same field of study, such as IAC (International Astronautical Congress) 2024 in Milan and ICAS (International Council of Aeronautical Science) 2024 also in Florence, we can say that we are consolidating our know-how and strengthening relations with the main stakeholders in the area" points out AIM Group Sales & Marketing team.
"This candidacy won (beating the competitor, Prague) thanks to the strength of the teamworking: the destination, convention bureau, PCO and scientific community, with highly-engaged professors, were perfectly aligned and collaborated to bring home the congress" continues the S&M team. "In addition, the prestige and international credibility of the Italian Space Community and the effective lobbying and promotion activities during the last COSPAR edition in Athens, at the end of which the voting took place, played an important role. In fact, it was a strategy well thought out and planned in detail by the working group that managed to achieve the desired goal. We are now eager to organise the event and welcome the scientific community in Florence in 2026".
"COSPAR's biennial assemblies are a unique opportunity to have a comprehensive overview of the latest accomplishments in the field of space research and exploration," said Prof. Pietro Ubertini of the National Institute of Astrophysics (INAF), newly elected vice president of COSPAR, to which more than 10,000 scientists and technologists belong. "At the end of the Athens assembly, with more than 2,700 delegates from the 46 scientific institutions and 12 international organizations members of COSPAR, Florence was selected to host the 2026 General Assembly. The winning proposal, submitted by the Italian delegation on behalf of INAF's President Prof. Marco Tavani, was prepared with the support of Firenze Convention Bureau, Firenze Fiera and AIM Group who worked enthusiastically and extremely professionally to prepare it for months. It was a breathtaking head-to-head, with Florence selected by only three votes more than Prague, another candidate city."