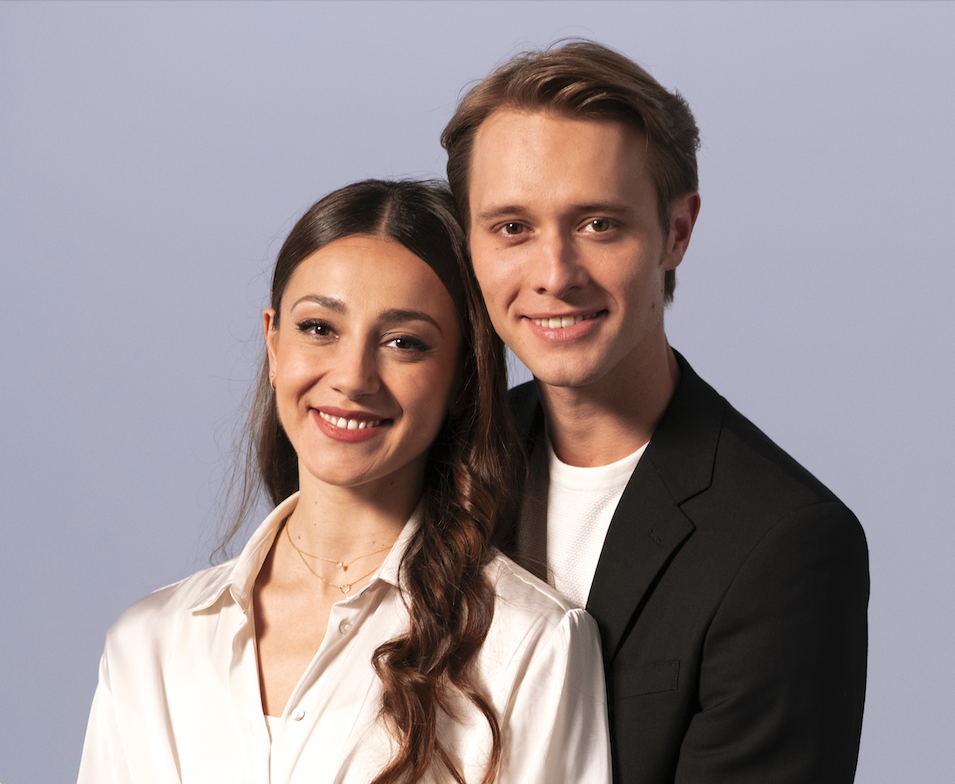 21-06-2023
The Principal Dancers of La Scala are the new Ambassadors of FIRA Onlus. The communication campaign is by Gas Communication
The first advertisement produced by GAS Communication for FIRA (the Italian Foundation for Arthritis Research) is now online, featuring the new ambassadors of the Foundation, Nicoletta Manni and Timofej Andrijashenko, Principal Dancers of Teatro alla Scala. The video was created for the campaign to collect 5×1000 in support of scientific research for the diagnosis and treatment of rheumatic diseases, which include over 150 conditions such as osteoarthritis, arthritis, fibromyalgia, lupus, scleroderma, and connective tissue diseases, affecting over 7 million Italians.
For 12 years, the Foundation has been honoured to have the support of the renowned étoile Carla Fracci, an attentive and generous ambassador involved in many initiatives. Nicoletta Manni and Timofej Andrijashenko, who had the opportunity to know her and collaborate with her in one of her last projects, now symbolically take up her legacy by supporting FIRA Onlus with generosity and enthusiasm.
GAS Communication, a Media Relations and PR agency specializing in health communication and part of AIM Communication, was responsible for selecting and managing the ambassadors, conceiving and producing the video advertisement, selecting the music, and the 5×1000 campaign (including a landing page and sponsored campaigns on Google and social media). GAS also organized the press conference and media relations, and secured media buying for the advertisement (pro bono during this initial phase).
The involvement of the ambassadors with FIRA began with the creation of an awareness-raising advertisement highlighting the importance of research and inviting people to donate their 5×1000 to FIRA, featuring the ambassadors themselves. The creative concept, by Claudia Ganapini, Creative Director of GAS Communication, has designed an intense and emotional video that metaphorically represents the challenging condition of those living with rheumatic diseases and how scientific research provides a way out of suffering. Timofej, portraying the patient, and Nicoletta, representing research, express this perspective shift through an artistic dance performance based on their choreographies, symbolizing the liberation from pain and the restoration of harmonious movement enabled by scientific research.
"We are truly honoured to follow in the footsteps of a true master and dance icon, even outside our commitment to the theatre, providing support to an authoritative Foundation that carries out a vital task for all of us. As dancers, we know how wonderful it is to move freely and feel good in our bodies, and yet how complex and fragile this system truly is. We are happy to help draw attention to the importance of supporting scientific research and the scientists who work every day to improve the quality of life for all of us," comment Nicoletta Manni and Timofej Andrijashenko, both on stage and in life as a couple.
"It has been an honour to collaborate with two artists who are so sensitive and generous, and who have gracefully portrayed FIRA's commitment to scientific research, captivating attention to rheumatic diseases in a fascinating and effective way. Their interpretation has been impeccable, elegant, empathetic, yet not dramatic. A perfect balance rarely found in 5×1000 advertisements," emphasizes Giuliana Goggi, CEO of GAS Communication. "In the future, the communication campaign will be enriched with events and initiatives that highlight the union of art and science."