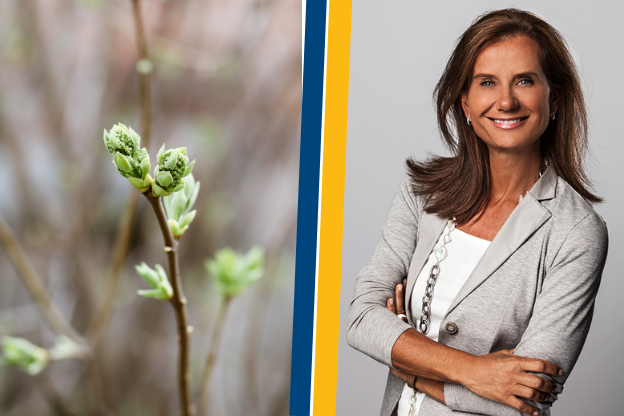 16-09-2020
Small events are the new black
Gradually, various business sectors are returning to a new normal, including the meetings industry. While restrictions are still common, we are now restarting our activity with small in presence events and hybrid events, which we are regarding as a training ground for the future.
By Patrizia Semprebene Buongiorno, Vice President AIM Group International
One of the things that we have learnt during the last few months is to become more flexible, responsive and adaptable to a fast-changing and uncertain context. It is not easy to stay abreast of all the new laws and rules especially with the many differences internationally. There are both opportunities and threats for association and corporate clients. If we want to be relevant and offer added value, it is crucial to stay up to date and focused on our projects and client needs.
Thanks to new screening measures and preventive treatments, in some regions, particularly in Europe, business are coming back to operational acvitity across several sectors, including the meetings industry. However, it is an uncertain situation, that can suddenly evolve and worsen at local level. Faced with this reality, we are trying to define a new normal, with pupils coming back to schools, workers partially coming back to offices, as well as theatre and cinema reopening to some extent.
Associations and corporate clients are trying to find safe ways to restart their communication and event plans, which are still so important for their business and objectives. The trend across many sectors, including in the meetings and events industry, is to return in a small way, to restart with small groups, organise small projects, limit travel and contain event duration, in a safe and reassuring way. Virtual is still a preferred option but hybrid events are on the horizon as the new standard, permitting some small in-presence meetings (up to 100/200 people). This provides the unparalleled value that face-to-face relationships can offer, whilst at the same time broadening the reach with online attendance. Also the on-demand aspect enlarges the geographic scope attracting attendees from across borders. So hub events with some small meetings in different cities and online broadcasting can be an ideal solution to ensure good audience levels and higher live interaction.
Even though we are accustomed to large and even mega events, we should see these new horizons as a training ground, where we can experiment, along with our clients on the new safety procedures, technological tools, event formats, sponsorship channels, community engagement and communication strategies. In the future, we will have an opportunity to exploit these new innovations when bigger scale projects are feasible.
So let's embrace this new normal with endurance and a long-term outlook, taking advantage of this "unique time" to learn, study and update our competences and skills so we can be leaders in the future.