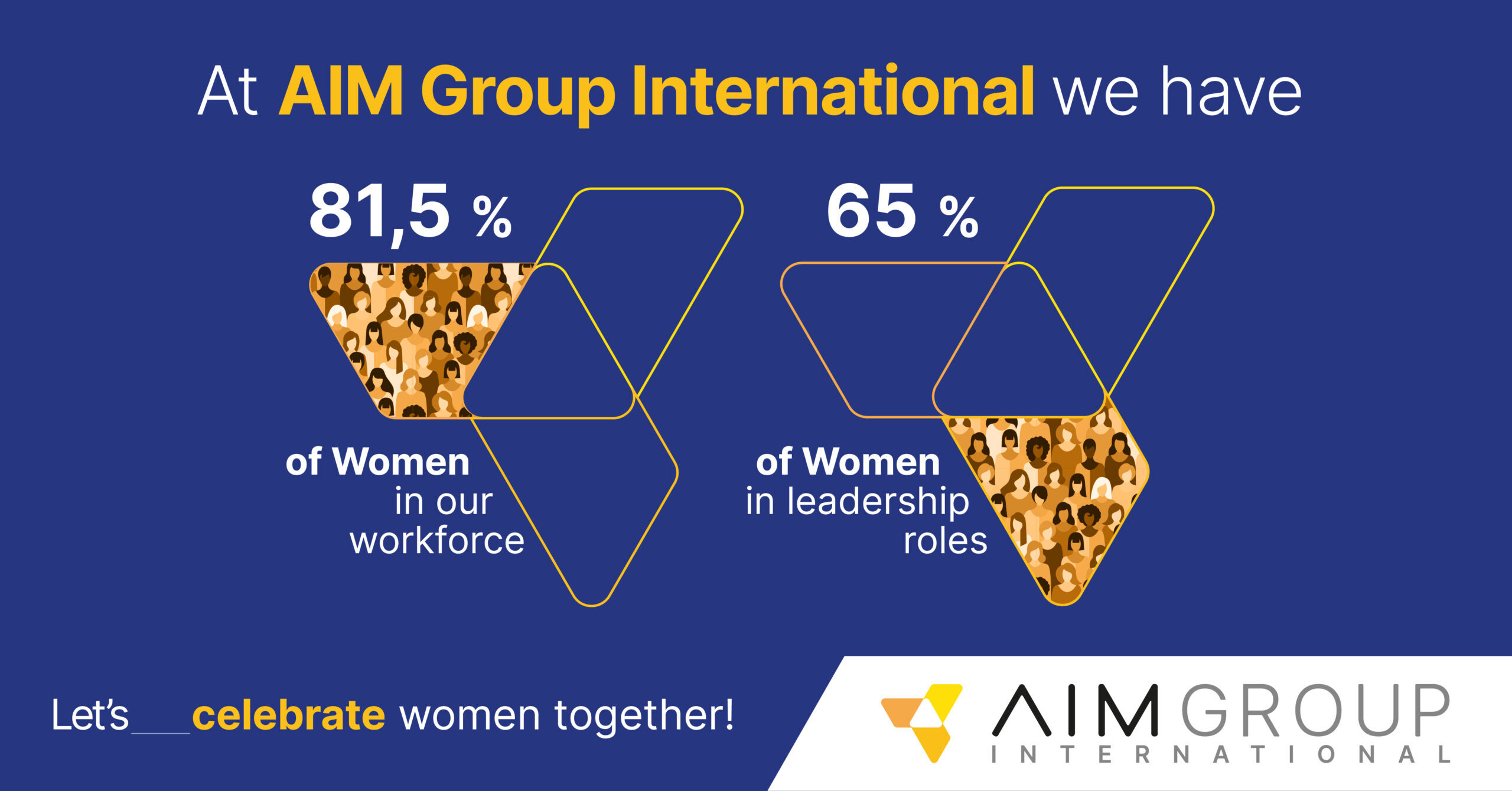 08-03-2023
Let's Celebrate Women Together
At AIM Group we are proud to celebrate the International Women's Day, every day.
Our talented staff is composed of 81.5% women, the vast majority of whom have a university degree and work in skilled positions. Additionally, 65% of leadership roles are held by women.
Furthermore, our commitment to CSR over the years has often involved supporting women's empowerment projects in various parts of the world, ranging from education to health.
Let's Celebrate Women together!