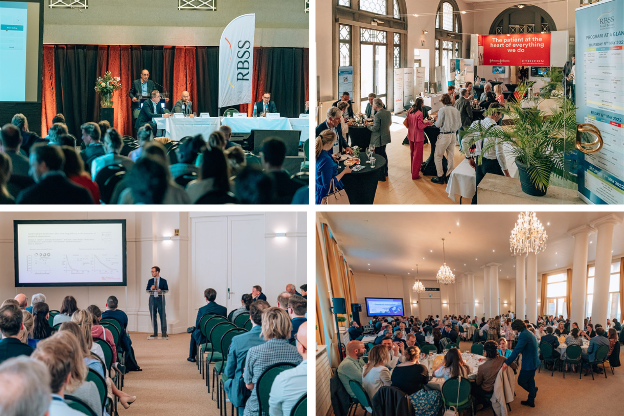 10-06-2022
Belgian Surgical Week confirming a positive trend
The fully in-person annual congress of the belgian society of surgery resulted in a record number of sponsors and revenues which also hit pre-covid attendance levels.
Belgian surgeons were eager to meet to have an opportunity to share best practices, educate young professionals and to network among peers. The 2022 edition of the BSW was organized by AIM Group in Ostend from 4 to 7 May.
The congress program was packed. The plenary sessions had keynote speakers from Belgium, and some connected remotely from abroad. There were parallel sessions dedicated to various medical specialities and hands-on workshops with simulators for trainees and specialising doctors. The social program was also full with a dinner gala at the congress hotel, and a lively football match on the nearby beach of Ostend where speakers competed against the youngest members.
The numbers showed positive growth from the 2021 levels, with 473 attendees, 147 exhibitors, more than 2021 and in line with pre-covid level, and 26 sponsors investing more than previously.
Belgin Topkaya, AIM Group Brussels Office Manager, explained: "This meeting demonstrated how sponsors are keen to meet with the scientific community again. We also saw a trend towards higher budgets due to the savings made during the pandemic. Our team were attentive to sponsors needs and expectations, we offered flexibility and treated them as important stakeholders to the success of the meeting. This approach achieved a positive economic result for the congress".
AIM Group International's Brussels Office has been collaborating with the Royal Belgian Society of Surgery for several years, organizing the Belgian Surgical Week and other events. The client was really satisfied. "Ostend was a good choice (I had my doubts…), it was a good theme, good guest speakers, great plenary sessions, very good atmosphere, lots of young people, good catering, no technical problems: congratulations to AIM for the organization which was perfect as usual!!" said a board member.
It was a good starting point for the next editions.