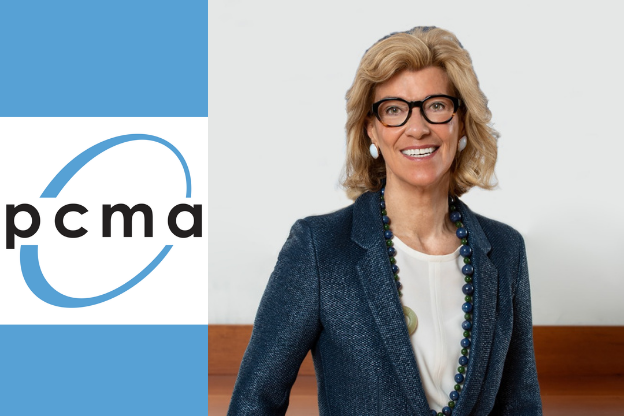 04-11-2021
Annalisa Ponchia, Innovation Director AIM Group International, nominated to the International Board of Director of PCMA
After serving 5 years in the EMEA Advisory Board, Annalisa Ponchia, Innovation & Customer Experience Director at AIM Group International, was nominated member of the International Board of Directors of PCMA, the world's largest network of business events strategists.
Annalisa, an expert professional in the events industry for more than 30 years, is the first Italian to take part in the highest governance level of PCMA and joins the board, effectively from January 2022.
"I am glad and proud to take on this role and serve in an organization like PCMA, providing value to the largest community of business events professionals. I am conscious of the task ahead and the level of engagement required, but I am ready to deliver with commitment and passion", said Annalisa Ponchia. "I will give voice to European event professionals and advocate for some projects close to my heart assuming they are fully aligned with PCMA's vision and mission. One of these is the development of a Core Curriculum in Event Management, in collaboration with Academic Institutions and Business Schools, to provide solid education and competence, to prepare a Future Ready generation of Event Strategist. The First PCMA Convening EMEA, a 3-day international event that gathered +350 event profs, just took place in Lausanne and provided the occasion for a first encounter with the other Board of Directors, but also with various stakeholders from the Region. Thanks to many promising conversations, the path is now open".
Convening EMEA, aside from the excitement of reconvening in person, was designed and targeted at business leaders from across the industry. Keynotes touched upon the importance of striking a balance between exploration and exploitation, emotional intelligence (EI) amongst leaders, implementation of automated processes to leave space for creativity as well as a review of successful Business Models used to change businesses.
"The main message was about the importance of innovation and resilience to ensure the future success of business. We also looked at how to cultivate curiosity to develop products and services of relevance to our clients in a changing world. I believe that PCMA plays a crucial role in fostering peer-to-peer knowledge sharing and education, as well as advocating to make our industry become sustainable and inclusive" concludes Annalisa.
Annalisa Ponchia Baccara has over 30 years international experience in events management having organized conferences and events around the globe for the corporate sector, government, and associations. She spent nearly 12 years guiding the European Society of Organ Transplantation (ESOT) as CEO where she gained substantial knowledge of the association environment and processes. She joined AIM Group International as Director of Innovation and Customer Experience. In light of the growing network of offices around the worldwide, she was recently appointed Director of International Congress Development. Her role will focus on developing a compelling narrative to widen outreach and increase the company's visibility. During her career, she also spent 10 years as an entrepreneur running her own PCO company specialised in medical meetings. Ponchia is a certified meeting professional, with CMP and CMM designations, and is active as speaker at numerous association and industry events.