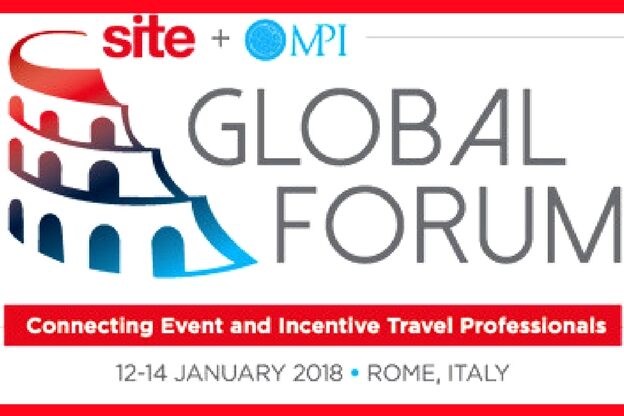 09-01-2018
AIM Group sponsors the SITE + MPI Global Forum upcoming in Rome
Between 12-14 January, Rome will host the SITE + MPI Global Forum 2018 at the Rome Cavalieri Waldorf Astoria and we, at AIM Group, are supporting this ultimate educational event.
For the first time ever two of the major international meeting industry's associations – SITE (Society for Incentive Travel Excellence) and MPI (Meetings Professionals International) – are partnering to gather the best and brightest across the meetings and incentive travel industries.
This Global Forum it's a unique opportunity for the event and travel professionals' update and a landmark of the market, and this is why AIM Group International – member of both the associations – is delighted to support the event as a sponsor. AIM Group is looking forward to participate in one of the main industry educational programme in the city of Rome where 600 attendees will focus on expanding skills and connections, exploring the destination and increasing the attendees' ROI.
The Forum will be divided into joint general sessions and engaging TedTalk-style storyteller sessions introducing ground-breaking concepts and conducted by the utmost expert personalities of the global meeting industry. From Directors of Event management Companies to CEOs of excellent suppliers, from Founders of creative projects to scientists and historians.
Let the countdown begin!